What's next for VMware and Citrix? - BrianMadden.com Podcast #129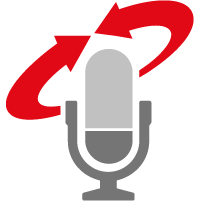 Listen to this podcast
Gabe and Jack chat about the Citrix CEO shuffle, VMworld 2017, why 2017 is the year of devices, and much more.
It's been an eventful summer for the EUC space, so it's time talk about what's on our minds so far, and what's coming up next—after all, there are only four more weeks until VMworld.
Here's what Gabe Knuth and Jack Madden cover in this episode of the BrianMadden.com Podcast:
Citrix CEO Kirill Tatarinov is out, replaced by former CFO David Henshall.
Citrix augmented its partnership with Google Cloud, and Google Cloud—lead by Diane Greene—is very serious about the enterprise.
The future of Windows apps is in the data center, and the future of Windows devices is MDM management. It's going to take a long, long time, but there's still plenty of excitement.
Jack's next laptop will be Windows 10 S on a Qualcomm chip, and it's really an interesting time for devices.
There's a lot of machine learning hype, but so far no anti-hype.
VMworld 2017 is four weeks away. We're looking for more information on unified endpoint management, Horizon Cloud on Azure, and how AirWatch will work with the Microsoft Graph API for Intune.
Since there's no AirWatch Connect this year, we're wondering exactly what the VMworld experience will be like for the former connect audience.
Lastly, we plugged GeekOut 365. You can get involved, too!
Thanks for listening! We'll be back with another episode at VMworld.