 BACKGROUND IMAGE: iSTOCK/GETTY IMAGES
VMworld 2018 with guests Brian Madden and Gabe Knuth - BrianMadden.com Podcast #134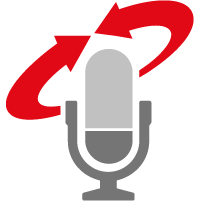 Listen to this podcast
We break down the first day's announcements, covering everything from Brian joining VMware to why Horizon isn't just one product.
It's Day 2 at VMworld 2018, and we sat down with former writers—and now vendor shills :) —Brian Madden and Gabe Knuth to break down all the major EUC and non-EUC announcements from the first day's two keynotes.
Here's what we talked about:
Jack and Gabe reminisce about their giddiness of the VMworld 2017 announcements.
Brian quickly explains his joining VMware, mentioning how Jack/Gabe reacted to VMworld 2017 impacting that decision.
How "The VDI Delusion" book holds up.
Does Brian have Workspace ONE Hub? Why, yes; yes he does. He mentions WS1 multiple times throughout.
Jack gets them back on track and it's time to talk about the two keynotes from Monday. (But first, he was derailed for one moment to complain how there really should be an EUC-focused VMware conference.)
Group policy, why SCCM just isn't enough, and how long might be before it dies.
Modern management architecture and APIs.
App compatibility testing (Login VSI gets a quick shout out here).
Workspace ONE does work for all OSes and devices, but Windows remains a strong focus this week.
VDI time: latest Horizon announcements.
Will Horizon 7 (on premises) and Horizon Cloud ever combine into just one product? Jack thinks it should be, while Brian no longer agrees.
Still, the Cloud Connector is a step in the direction of just one Horizon license.
JMP on AWS and persistent versus non-persistent virtual desktops.
Productivity apps in Workspace ONE Hub.
Wrapping up: What is one thing everyone liked from the two keynotes?
Thanks to Brian and Gabe for joining us for a quick Tuesday morning podcast from VMworld! For more on the first day's announcements, check out our live blog coverage of VMworld.