VMware announces View 4 with software PC-over-IP and vSphere 4 support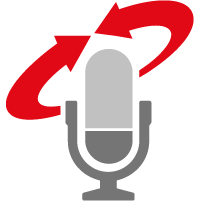 Listen to this podcast
Today VMware announced the most recent version of their desktop product, View 4. This new version has two main new features: A software-based, PC-over-IP remoting protocol is built-in View now runs on vSphere 4.
Today VMware announced the most recent version of their desktop product, View 4. This new version has two main new features:
A software-based, PC-over-IP remoting protocol is built-in
View now runs on vSphere 4. (That's right—it didn't before!!)
The remaining major features of View have not been updated, including:
View Composer is the same as before.
Offline VDI is still experimental.
ThinApp is the same.
VMware CVP (the client hypervisor) is still not available. (1H10 is the current ETA.)
Windows 7 is not supported. (It's there as "experimental.")
RTO Software's Virtual Profiles product (which VMware announced they would OEM), is NOT yet included.
While there are many advantages to basing your VDI infrastructure on vSphere 4 (which we'll look at later in this article), it looks like the only major new View-specific feature is PC-over-IP (despite the fact there are hundreds of people on the desktop team).
VMware's software PC-over-IP protocol better be pretty good!
How good is the software PC-over-IP?
I have no idea. I haven't used it yet. I did just get the release code from VMware for View 4 over the weekend, so Gabe and I will put it through its tests and see if PC-over-IP is as good as VMware claims it is. For the record, I don't think PC-over-IP has to be as good as HDX—it just has to be good enough for people to use.
And certainly VMware claims it's ready. Everyone there seems really proud of the work they did getting PC-over-IP to run in software. They claim their implementation works on the LAN and the WAN and across wide samples of latency, bandwidth, and packet loss. They talk about how it's dynamically adaptive, both changing as network characteristics change and based on what's on the screen (apps, text, Flash, etc.). VMware also points out that PC-over-IP remotes the entire client experience, so you get stuff like multiple monitors and USB redirection.
The idea for View 4 is that PC-over-IP will replace RDP with TCX as the "go to" protocol for View and will be used by everyone. My understanding is right now there's only a client for Windows, but they want to release a Mac client in the future. And software and hardware PC-over-IP clients and hosts will be interchangeable, so you could also use a thin client device with a hardware chip in it with the software PC-over-IP of View 4.
In fact VMware is really proud of the ecosystem developing around PC-over-IP, even releasing a press release talking about it. (Although for some reason the first partner mentioned in the PC-over-IP ecosystem press release is Cisco, and after talking about their WAN optimization which has nothing to do with PC-over-IP, they talk about the security of the Nexus 1000V!?! Come on.. this is a press release just about PC-over-IP!) But if you get through that weird Cisco part of the release, you'll see HP, Dell, Devon IT, and Wyse talking about how they support the protocol.
Obviously View 4 will still support RDP-based connections as well for older or non-Windows clients. VMware had previously some of Wyse's TCX extensions for RDP to help make it a better experience. I assume that agreement continues, although I don't know for sure. (I asked on Friday but haven't yet heard back on that. I'll update this when I do.)
Running desktops on vSphere 4
VMware will be spending a lot of time talking about how good vSphere 4 is and why it's the best platform for desktop virtualization.
That may be true, but what's kind of weird is that other desktop virtualization products like Citrix XenDesktop and Quest vWorkspace also have the ability to run on vSphere. So a "win" for vSphere, while certainly a "win" for VMware, is not necessarily a "win" for View. (Does that make sense?)
I guess really the win for View when it comes to vSphere is that when you buy View, you get the highest-end edition (Enterprise Plus) included with your purchase. (Brilliant move, btw!) Customers who chose vSphere for with non-View VDI products would have to buy vSphere licenses on top of whatever desktop product they're using. (And vSphere isn't cheap, starting a $800 per processor and climbing to a whopping $3500 per processor for the Enterprise Plus edition that comes with View!)
And even though there's nothing stopping customers from buying the $3500 per processor license for their VDI environments, it's most likely that customers will opt for one of the cheaper editions, believing that most of the high-end virtualization infrastructure features included in the top package don't really matter for their VDI desktops. So while that might be true, it also means that since both VMware View editions do include the highest end vSphere edition, you really need to look at those features and consider them as part of the value you get with View that you wouldn't get somewhere else. For example, VMware Distributed Resource Schedule (DRS) watches server load and dynamically moves VMs (via live migration) across physical hosts. This could allow you to consolidate VMs to fewer servers to shut down hosts to save power. And since DRS is part of the super expensive version of vSphere that's included with View, you could claim that as a feature of View even though it's technically made possible by the underlying vSphere.
Performance improvements of desktop VMs on vSphere 4.
Of course VMware believes that vSphere 4 is the best platform on the planet for running any type of virtual workload, but they've also made many changes and improvements that specifically help desktops. And even though vSphere 4 isn't new, the fact that View 3 wasn't supported on it means that the desktop-specific enhancements have gone unnoticed so far.
One of the big thrusts of vSphere 4 was a focus on making improvements for targeted workloads (like desktops). To that end there are more than 80 specific improvements to vSphere 4 which ultimately lead to a doubling of the number of desktop VMs per core they now recommend to 16! They're also talking about major improvements in the number of VMs per LUN and a drastic reduction of VM boot time and mitigation of boot storms.
Does using View on vSphere give you anything that using another VDI product on vSphere wouldn't?
It's clear that VMware will be talking a lot about vSphere when they talk about their desktop offerings. What's unclear is whether this focus is because vSphere 4 is really so much better than everything else out there or whether it's just because VMware doesn't really have too much else on top of vSphere compared to the other companies whose desktop products also run on vSphere.
Notwithstanding the pricing advantages of getting vSphere through View that we previously discussed, I specifically asked VMware whether there were specific advantages customers got using View on vSphere that weren't available in other companies' products running on vSphere. The answer was that while everything View does vSphere is done via public APIs, VMware is the only company at this point which makes use of all the APIs. In other words, View is better because it's made by the people who also make the underlying infrastructure. Thin provisioning is an example of this. Thin provisioning is now built-in to vSphere 4, and the only way to get vSphere's thin provisioning capabilities for desktops is to buy View. (Although to be fair, several other desktop virtualization vendors have their own thin provisioning products which can be used with vSphere 4.)
A few other small changes
Since the only real new features of View 4 are PC-over-IP and vSphere 4 support, I asked VMware for any other changes or improvements that were not due to improvements in the underlying vSphere infrastructure.
One new feature that was mentioned was the addition of proximity-based security policies which allow different security configurations depending on where the user is connecting from. Unfortunately my understanding of this is that it works by allowing different connection servers to have different policies, so the idea is that when a user is inside the firewall they connect via one server, and when outside the firewall they connect via another. So I guess this is cool, but not as simple as just applying policies based on the client network. You need to build multiple connection servers to do this.
Another new feature is single-sign on improvements, where the user can just sign in once to the desktop View client or the web portal and their credentials are automatically passed back to the VM.
View 4 Weaknesses
I think there are two main weaknesses with View 4.
The first is that it's VDI-only. In other words, you can only use it for remote server-hosted desktops running in remote VMs. You can't use View to put desktops on physical machines. There's no supported offline solution. (The experimental solution that's part of the product is total crap and not supported.) And you can't use View to connect to Terminal Server sessions or blades. (Ok, technically View can broker connections to those types of hosts, but they have inferior capabilities, such as no support for software PC-over-IP, ThinPrint, or the Wyse TCX extensions.) So View is truly a "VDI only" product while companies like Citrix, Microsoft, and Quest are trying to build products that encapsulate all your desktop use cases. (Of course that means that View is a simpler product too, which certainly has its virtues.)
The other big drawback is the vendor lock-in. With just about every other desktop delivery product on the market today, you can choose (or mix-and-match) your underlying virtualization platform and infrastructure. With View, you're locked to vSphere. This means if you ever want to change your underlying virtualization platform, you'd also have to throw away your desktop infrastructure too.
Conclusion
Moving forward, VMware is promising that View and vSphere will be in lockstep, and that we won't have the situation that we had the past few months where View wasn't supported on the latest platform. VMware is also starting to talk about the improvements you'll see in view, like mobility, full full deployment of offline, Mac support, and CVP.
View 4 will be available on November 19 in two editions, a lower-end one for $150 per CCU and a higher-end one for $250 per CCU. (This is the same price as before.) I asked VMware about how the CCU licenses work with offline, but I haven't heard back from them on that yet. I guess that's why that feature is "experimental!" :)
But they do claim that the acquisition costs of desktops with View is now cheaper than it ever has been, and in fact can now be cheaper than physical desktops. (This is based on a combination of View pricing plus the performance improvements in the vSphere 4 platform.) Will it work out? Time will tell. I haven't had any hands-on time with the product yet, but rest assured Gabe and I will be banging on it all week and we'll share what we learn as we learn it.
What about you? Have you used View 4? Have you run desktops on vSphere 4? What are your thoughts?
[TECH NOTE: I just uploaded the audio version of this article, if you'd like to listen to it instead of read it. Check the "attachment" up at the top near my avatar.]