RemoteApp for Hyper-V - Microsoft's single-user app solution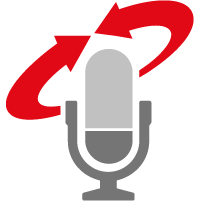 Listen to this podcast
In reality, RemoteApp for Hyper-V is more than just a workaround for underpowered Windows 7 endpoints that can't run multiple OS's.
In the twixt-holiday lull last month, Microsoft threw up a blog post about a feature in Windows Server 2008 R2 called RemoteApp for Hyper-V. The blog post positioned the feature as an alternative to XP Mode on machines that aren't powerful enough to run both Windows 7 and an instance of XP at the same time.
In reality, RemoteApp for Hyper-V is more than just a workaround for underpowered Windows 7 endpoints that can't run multiple OS's. It's a single-instance application solution that allows you to publish applications running on remote desktop operating systems (XP Pro with SP3, Vista Enterprise and up, Windows 7 and up). Quest's vWorkspace has been doing this for a few years, and late last year, Citrix included a similar feature, dubbed VM Hosted Apps, into XenApp 5 Feature Pack 2.
The interesting bits don't stop there, though. While the name might imply that this feature is specifically for Hyper-V, it looks as if it has no ties to the hypervisor in particular, and can be run on any hypervisor (or even directly on a PC), as outlined in a blog post by Aaron Parker. The post goes on to note that, while RemoteApp for Hyper-V is pitched as a Windows 7 endpoint solution, XP and Vista can also access the single-instance applications as long as they have the RDP 7 client.
Obviously, this feature is intended to be used with Hyper-V in conjunction with Remote Desktop Services, since you would then be able to take advantage of Remote Desktop Connection Broker to load balance and maintain sessions. But, what if you already have a VDI solution (or, more specifically, a connection broker) in place and still want to take advantage of RemoteApp for Hyper-V on your traditional desktops? It would seem that anyone with a hypervisor and a connection broker could put together a solution barring some sort of licensing issue. After reading the post from Microsoft, though, it looks like you'd be allowed to do it as long as you use the SKUs listed.
So what does this mean in the big picture? Probably not a lot, considering that Quest and Citrix can do it already. I suppose it can keep people using RDS instead of switching to XenApp or vWorkspace, but there's not really much of a reason for Microsoft to do that, since they get licensing dollars either way. I think the biggest takeaway is that the we've got one more feature that's level across the playing field. Now that all three big SBC vendors have single-instance apps, the focus can shift to something else.
What do you think? Will your organization use this to further their adoption of Windows 7 on the desktop, as the original post from Microsoft is aimed? Will it be useful to you as RDS users, or is RemoteApp for Hyper-V just an easy change to create a new feature?