Podcast: Citrix iForum 2005 Round Up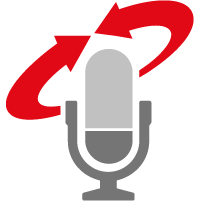 Listen to this podcast
Citrix iForum is Citrix's annual conference held each October in the US. I attended this year's event (my 11th iForum!)
Citrix iForum is Citrix's annual conference held each October in the US. I attended this year's event (my 11th iForum!) and brought my field recorder with me. I interviewed dozens of people including Jeff Pitsch, Shawn Bass, Tim Mangan, Bernd Harzog, and Kevin Goodman about topics such as Citrix desktop application streaming, 64-bit server-based computing, application migration, and cool vendor products.
If you didn't make it to iForum, you can catch up with what you missed in this 35 minute show.
Be sure to leave your comments about this show. This show is a new type for me. Basically I recorded several hours of content and tried to distill it all down to a half-hour show. This took me a very long time. (Listening to all the interviews, trying to put them into some kind of order and pull out relevant parts, recording bridge text, etc.) The bottom line is that if you think this format is useful, then I'll continue to record conferences and put shows together, so please share your thoughts!