Microsoft hates Type 1 client hypervisors. (A guest post by AppDetective)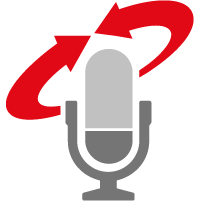 Listen to this podcast
I'm fully expecting both Citrix and VMWare to make a big deal about XenClient when it's released shortly and CVP when it get's closer to a release date. Virtual Computer is already out there with a client hypervisor, as is Neocleus.
I'm fully expecting both Citrix and VMWare to make a big deal about XenClient when it's released shortly and CVP when it get's closer to a release date. Virtual Computer is already out there with a client hypervisor, as is Neocleus. But what about Microsoft? They want people to use a Type 2 hypervisor (MED-V) which is just rebranded Kidaro with all the management functionality taken out. Of course you only get this if you buy MDOP which requires Software Assurance. So that's lots of money for MS, but for what purpose? I've posted plenty of posts on this site about what I think of this stupid strategy from the MDOP team. It boils down to more than just stupidity--it's lack of vision and greed. The extent of the Microsoft "vision" is to sell this as an application compatibility feature to stimulate Windows 7 sales. What a joke at the expense of customers who now need to patch two operating systems. Dumb!
Microsoft also recently purchased a company called Sentillion, which also has a product in this space. Who knows whether that's an extension to MED-V or just a special purpose Type 2 play? Either way, it's clear they're doing nothing in the Type 1 space.
I've argued in the past that Type 1 won't matter for a long time for a number of reasons:
Type 1 hypervisors will require a hardware refresh cycle since both Citrix and VMWare insist on using VPro which ignores a huge part of the market. Stupid!
Type 1 means you need juice to run, and there are lots of netbooks flooding the market where Type 1 just doesn't perform today.
There's a lack of mature management for Type 1 hypervisors. Yes Virtual Computer is trying to build this but they've got limited traction. Neocleus doesn't get the management need and focuses too much on security, although I do give them credit for not requiring VPro.
By far the best management layer I've seen for client hypervisors, is for MokaFive's Type 2 product. (I also really like RingCube, although they're not technically a hypervisor). So will any of these vendors port their management layer to Type 1? Will Citrix or VMWare let them? Type 2 will be around for a long time despite all its short comings with performance and security.
What about a client hypervisor for BYOPC?
Would you really use a client hypervisor in a bring-you-own-PC scenario? I don't think most people would be comfortable. Imagine a user who goes out and buys a brand-spanking new laptop only to get told by IT to install a hypervisor to run their crap that also degrades the regular performance that the user can't turn off like a running process? For regular users I just don't buy it, no matter how much I like the BYOPC concept and think it's the future for many use cases.
So how can this be solved?
Type 1 client hypervisors need to be shipped by the hardware manufactures. This would massively reduce the concern around driver support for Type 1 hypervisors. There are already examples of this happening in the netbook world. Companies like DeviceVM do some cool stuff, but these are just appliances which is different to the fully functional desktop.
Will Microsoft let Type 1 desktop hypervisors get underneath Windows?
Hell F'ing no. There is no way Microsoft wants anybody to become the platform to run Windows clients on. They will do everything in their power to stop this trend. Microsoft sells fat PC OSs per device; they want to sell SA and MDOP with average App-V as the sweetener; and of course they want you to buy massively complex Systems Center. Type 1 client hypervisors disrupt their cash cow business model just like hosted Virtual Desktops (a.k.a. VDI). My question is, "Will Microsoft let OEMs ship Windows on a Type 1 client hypervisor?" I can assure you they will not of their own will, because they're a monopoly protecting their turf until they know how to control the market.
Anti competitive practices at play?
It will be interesting to watch what happens once Citrix and VMWare release their hypervisors. Microsoft for sure will turn the screws on Citrix to make sure they don't get too far with this and I doubt Citrix will have the balls to stand up to Microsoft to simply tell them to F off and wake up to the emerging reality of BYOPC. Citrix has the vision for sure, but execution with Microsoft on their back, I am skeptical. Will the Xen open source community step in? Perhaps, but it will take years unless there's massive incentive to invest. Will Microsoft bully the OEMs to make sure they stay in line? Of course they will, and those OEMs don't want to disrupt their revenue streams. So back to VMWare: They've made it clear that they couldn't care less what Microsoft says. This is probably the greatest hope that there is for Type 1 client Hypervisors to become broadly adopted. VMWare is in a position to force the issue and have enough muscle to get OEMs on board. When it happens, what will Microsoft do? Will the regulators allow them to control the spread of innovation with their OS? I hope not!
Perhaps Microsoft builds their own Type 1 offering over several years and plays catch up like Hyper-V? Or should they support the movement and perhaps help Citrix capture the client market keeping VMWare at bay? (In effect keeping control at arms length in a regulatory-friendly way?) Who knows, but with the stupid MDOP team and their lack of anything, the future is bleak and short-sighted only.
Even if Microsoft eventually moves to commoditize the Type 1 client hypervisor, all the value is going to be in the management layer. Whoever builds the best management technology to support the various use cases will be in the strongest position. Again, I like MokaFive here, especially if they ported their management to Type 1. I've not tested XenClient, but I'm sure its management layer (much like CVP's) will be at 1.0 releases in 2010 and we'll all be debating about how bad they are for real world use. (And of course Microsoft is going to want this all to managed with Systems Center tied to SA!)
Wouldn't it be amazing if Microsoft could just wake up and realize that they're a huge bureaucracy that's unable to (or doesn't have the desire to) innovate on the desktop fast enough and instead just focused on supporting new innovation as opposed to blocking it with arcane business models? That would be nice, but buying something once this stuff is baked is lower risk for Microsoft. So even though Type 1 client hypervisors could make more money (since Windows would be more powerful to use), Microsoft is a monopoly who will only move if forced to do so. And unfortunately I don't believe Microsoft will allow Citrix to really build their BYOPC vision at any scale (which is just criminal for the industry and shame on Citrix), meaning that VMWare is in a great position to force the market.