 BACKGROUND IMAGE: iSTOCK/GETTY IMAGES
Lakeside talks SysTrack 8.4 with AIOps - BrianMadden.com Podcast #135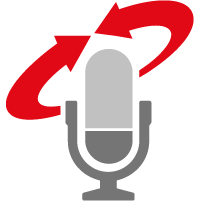 Listen to this podcast
We interviewed Lakeside's Mike Schumacher at VMworld 2018. SysTrack 8.4 combs through your data, looking for patterns to help troubleshoot and prevent problems.
Lakeside Software has a track record of interesting product releases at VMworld, and this year was no exception, with Lakeside announcing the general availability of SysTrack 8.4 with AIOps.
I knew I wanted to get a closer look, so I did a short podcast interview with Mike Schumacher, directly on the show floor. (This is a new format for us, so let me know what you think.)
With SysTrack 8.4, Lakeside is introducing a new sensor architecture, which Mike said will enable much more powerful analysis options, as well as more precise and complex rules. SysTrack has about 500 or 600 sensors right now, and they expect to have a couple of thousand by the end of the year.
On top of this new sensor architecture, SysTrack is now doing more powerful analytics, and you don't have to do as much prescriptive programming work—that's where the AI comes in.
For now, the use case Mike showed me has to do with pattern matching. For example, you could see that an application always has problems when on Windows 10 on VDI, and that it corresponds to certain other issues. From here, this can go in a few directions.
First, it will give engineers more context when looking into problems. And more important, you could start to predict problems before they actually affect users. AIOps ties into SysTrack's scripting options so that you can make problems "self-healing;" and it also ties into the user-facing SysTrack components, as well. The idea is that it can eventually automate level 1 helpdesk tasks.
For the rest of our VMworld 2018 coverage, head to our recent Friday Notebook.