Jason Bayton and Russ Mohr talk Android Enterprise – BrianMadden.com Podcast #144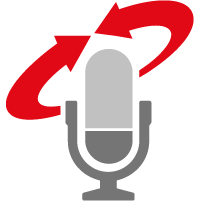 Listen to this podcast
With Android 10 out, we got together to talk AE adoption, the effects of work profiles, OS updates, and more.
For this episode of the BrianMadden.com podcast, it was a pleasure to be joined by returning guest Russ Mohr, and to finally speak with Jason Bayton.
Jason is well known for his work in the Android Enterprise and EMM space, and has contributed articles to BrianMadden.com, but we've never had a chance to meet before. So, we had a video connection up and running while we recorded the show; Jason was joining us from Newport, Wales, and Russ from New York City.
With Android 10 recently out and bringing the deprecation of the old device admin MDM APIs, we wanted to talk about the overall adoption rate of Android Enterprise.
Here's what we covered in the show:
Jason's background and how he got into writing about Android Enterprise

Where we are with AE adoption, and why it's still early

The next big feature that we all want: multiple work profiles

The rugged device space

Misconceptions about Android security

OS updates and security updates

Work profiles and privacy

Different device form factors and their potential place in the enterprise
Thanks to Jason and Russ for joining. You can find Jason on Twitter and at Bayton.org; and you can find Russ on Twitter as well. You can find all of us and many other cool people at the Mobile Pros Slack group.
Thanks to everybody for listening!