Is VDI finally cheaper than traditional PCs for CapEx?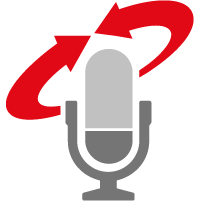 Listen to this podcast
One of the promises of VDI has always been that it's "cheaper" than traditional PCs.
One of the promises of VDI has always been that it's "cheaper" than traditional PCs. (Actually, that's a promise of server-based computing in general, not just VDI.) Anyone who's looked into this quickly learns there are two kinds of "cheaper:" There's "cheaper to buy," a.k.a. "capital expenditures" or just "CapEx," and there's "cheaper to operatate," or "OpEx." VDI has always been the latter. In other words, VDI was sold as being cheaper to own, maintain, and operate when compared to traditional PCs. The upfront purchase cost was definitely NOT cheaper than traditional PCs (and in many cases, VDI was actually more expensive).
Of course there are a lot of reasons why people use VDI. Sure, some folks are purely cost-driven and want the cheapest solution possible. But others choose VDI for one of the other benefits (like the enhanced security or performance for three-tiered applications), so for them cost doesn't matter. (Sure, if VDI also ends up being cheaper, great, but that's not why they bought it in the first place.)
But the general consensus of the industry over the past few years has been that the savings associated with VDI come in the form of lower OpEx, not lower CapEx.
So you can imagine my surprise when I heard a customer on a panel at an event last month say that he was thinking about VDI for its CapEx savings!?! The customer explained, "Look, I have 400 users who each get a new $800 desktop every four years. So that $320,000 in desktop hardware alone. If I can build a VDI solution for under $320k which reuses the existing desktops, then I've come out ahead just with CapEx alone. Then throw in all the OpEx savings I can get like easier patching and a reduced need to drive out to remote sites to fix desktops, and this decision really becomes simple!"
This customer makes a good point!
It's important to clarify that we need to make sure people don't switch to VDI just because it could be cheaper to acquire than traditional desktop PCs. VDI has its specific use cases and well as some very serious limitations, so having a solution that's cheaper but doesn't meet the business needs doesn't make sense. (If it did, we'd all use pens and paper instead of computers.)
In the case of the customer on the panel, he's already a Microsoft virtualization user (he has no VMware and only two XenApp servers), and about 80% of his servers are running on Hyper-V 1. So he's just planning on using Microsoft's VDI bundle which he can get for $21 per device, per year. (He's also planning on using persistent images.)
So is this an isolated case of crazy? I thought so at first and just sort of filed it away into the "interesting" category and planned to revisit it at some point in the future. But last week my interest in this topic was piqued again when VMware claimed that View 4-based VDI solutions can actually have lower acquisition costs than traditional PCs. The numbers they through out were $600-$800 to for the hardware & software needed to acquire a traditional PC versus $750 for a VMware View-based desktop. (I haven't seen these reference architectures yet so I don't know how realistic they are, but the main point is that people are starting to talk about VDI as cheaper to acquire where a year ago they weren't.)
Obviously everyone's situation is different, and how many users a certain piece of server hardware can support will vary drastically based on app loads, protocol requirements, etc. But of course traditional desktop computer needs will vary too. So what do you think? Is this true? Is there something we're forgetting?
Again, it's important to remember that we're not trying to say you can ignore all the other parts of the conversation when you evaluate VDI versus traditional PCs. It's just that the "PCs are cheaper to buy" part of the argument might not be as valid soon?