Help us plan our week-long five-product head-to-head VDI shoot-out!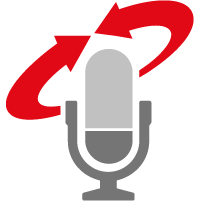 Listen to this podcast
A few months ago on Brian Madden TV, Gabe and I briefly mentioned that we were putting together a plan for something like a VDI version of "Shark Week."
A few months ago on Brian Madden TV, Gabe and I briefly mentioned that we were putting together a plan for something like a VDI version of "Shark Week." (For those outside the US, "Shark Week" is a week-long event on the Discovery Channel where all the evening shows are about sharks. They have video, blogs, discussion, etc., and focus 100% on sharks for the week.)
Gabe had the idea where he and I could do a "VDI Week" where we get together and build five different VDI environments in five days. We would video record everything, as well as live blog, tweet, etc., with the idea being that we could share the down-and-dirty experience of planning, installing, and building a complete desktop virtualization environment with the top five products on the market.
We're actually putting the plans together now to make this happen, with the tentative week being Feb 22-26. To that end, we need your help planning our week.
The biggest question is which products should we evaluate? Please vote for the five products you'd like to see via our survey. The choices:
Citrix XenDesktop
Ericom PowerTerm Web Connect
Microsoft VDI Suite (2008 R2)
Quest vWorkspace
Red Hat Enterprise Virtualization for Desktops
Sun VDI
Symantec Endpoint Virtualization Suite
VMware View
We also have to pick a name for this project. "Shark Week" is taken, so we were thinking about "Geek Week," although that sounds too much like Citrix's "Geek Speak" and we don't want people to think this is a Citrix thing.I had the idea "Trench Week" (since we're "in the trenches"), but everyone else in the office hates that. Does anyone out there have any better ideas?
How this week will work
Our basic goal is five products in five days. We'll probably use the same AD environment for all of them so that each day we can focus on building the VDI environments. We're thinking that we'll live blog and tweet as we go along each day during the week, and then we'll edit the videos the following week and release them afterwards.
We're also thinking that we'll invite an engineer from each vendor to join us for the day that we install that company's product. Our thinking is we don't want to waste half a day troubleshooting something stupid that someone who was more familiar with the product could fix in five minutes. This will also give us a chance to ask questions on camera, interview them about best practices, and have someone to talk to as we're waiting for the progress bars to move across the screen.
We also need to create specific goals for the week. The most important thing is that while we're going to do a head-to-head comparison, we're not going to do any performance testing—at least not in the context of trying to figure out how many VMs we can cram on a server. That's a whole other expertise that people like Jeroen and Ruben are currently addressing via Project VRC.
Our thinking is that we'll learn about the products, walk through the installs and configurations, test with a few different clients, and record the whole thing. At the end of the week we want to be able to give viewers an '"over the shoulder" view of what the planning and installation was like for each product.
So what do you think? Will it work? Or not? What should we focus on? How will we screw this up? What would be the most helpful to you? Share your thoughts below, and take our survey to help us choose which five products we should include.