Google's Sean Ginevan talks Android Enterprise - BrianMadden.com Podcast #133 (Special Edition)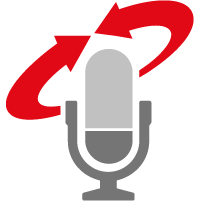 Listen to this podcast
Android Enterprise is now widely available. In this episode, we go over a lot of the details of how it works and where it's going, directly with the source! (Sponsored by Android Enterprise.)
In this special edition of the BrianMadden.com Podcast, Google's Sean Ginevan, head of strategy and market enablement for Android Enterprise, joins us to discuss all things... you guessed it… Android Enterprise! This podcast is also sponsored by Android Enterprise.
Here's what we covered:
A quick overview of Sean's experience in the mobile space.
Some historical background on Android Enterprise, including the introduction of work profiles, and the upcoming deprecation of the Device Admin API.
Google's work to ensure that Android Enterprise is available on almost all devices. (Even on Android Go!)
Google Cloud's enterprise focus
Android work profile requirements
The Android Enterprise Recommended program
What IT admins need to know to prepare for Android Enterprise, including how accounts work, device provisioning options, app deployment options, and more.
The nuts and bolts of work profiles, including how passcodes and encryption work, how data is kept separate, the user experience, and how to suspend the profile for work-free weekends.
Where to go for in-depth documentation on Android Enterprise features. (You'll have to check with your EMM on for the final word on some features, but we also have a lot of reference materials linked in our EMM Resources)
What is OEMConfig and how does it work?
How will Android Enterprise handle contractors who need their device to work with multiple organizations? Sean couldn't share details yet, but they're working on something.
Fortnite for Android: brings up a lot of questions: What is acceptable behavior of BYOD users, and what it normalizes installing apps from unknown sources?
The "E" in Android Enterprise can be capitalized now!
Thanks to Sean for coming on the show, and thanks to Google for sponsoring it. Most of all, thanks for listening!