Evidence VMware doesn't care: They haven't posted a single blog entry since View 4 announced!?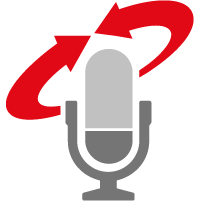 Listen to this podcast
VMware employee Warren Ponder contacted me to point out that he's written a few blog posts since View 4 was announced.
[UPDATE: Since I first published this, VMware employee Warren Ponder contacted me to point out that he's written a few blog posts since View 4 was announced. His posts are on the VMware community site (communties.vmware.com), not the corporate blog site (blogs.vmware.com). Hopefully his blog can get moved over to the corporate site, because it's good stuff!]
I've openly questioned whether VMware "gets" the desktop space and accused them of caring more about clouds and datacenters than desktops. While their vision is fine (if not obvious--I mean they want to separate the user from the device—Duh!), we haven't seen specifics of how they plan to do this. We haven't heard them talk about how to integrate local and remote desktops. They hardly even acknowledge that non-VDI desktops exist, yet alone talk about how everything can be integrated. View 4 came out with heavy on fanfare and light on new features.
So that's the challenge. Now how can VMware rise to it and prove they get it and demonstrate thought leadership in the space? Since their desktop products are several generations behind their vision, how can VMware convince us to buy into their vision and have faith that they'll lead us down the path we want to be led?
More and more this is about employees, specifically, the employees who design and build the software we pay for. Most software vendors have embraced employee blogging as a way to share the thoughts and perspectives of employees and to engage in conversation with the community.
In most technology areas VMware is no different, with dozens of blogs and posting almost daily. But when it comes to the desktop and View, VMware's blogging efforts have absolutely failed.
VMware has two blogs about View, one simply called "View," and a second one from Scott Davis, their desktop CTO called "View-Point." Unfortunately, VMware has not make a single post (NOT ONE) to either their "View" or "View-Point" blogs since View 4 was announced!
Are you freaking kidding me? Not a single post!?!
This is crazy. I mean if you look at the Press Releases, VMware talks about how important this release is and now's the time for action blah blah. But View 4 was announced a month ago, and there's not a single blog post about it?!?
Congratulations VMware: Your desktop status just moved from "clueless" to "embarrassing."
This is extra crazy because VMware made all these big claims (first purpose built solution, reduce TCO by 50%, etc.) around View 4, and I just assumed they'd be blogging and posting about it. And I'm not even saying that VMware should have done some cursory posts with links to the stuff from the press releases. I would think that VMware would want to fill the community with references, videos, explanations, thoughts, feedback, instructions, and comments about how awesome View 4 is. (Like when they say that there have been "over 80 improvements to ESX that help desktop performance," don't you think that people would like to know what those 80 things are?)
But instead? Nothing.
It's embarrassing that the most in-depth conversation and technical information about View 4 is on BrianMadden.com. (We wrote about the announcement with our thoughts and analysis, followed a few days later by Answers to common questions about View 4. I just can't believe that we have to write this instead of VMware.
If View 4 is one-tenth as big of a deal as they say it is, then why aren't they shouting it from the mountain tops? Why aren't they sharing all of the technical details with the community?
Instead of meaningful blogs, we get gems like this from the corporate site: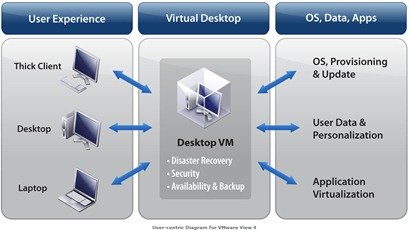 (I'll give a free hour of consulting to anyone who can tell me what the heck this means!?!)
Compare VMware's desktop blogging efforts to Citrix
People accuse me of being a Citrix bigot, but remember, I'm just reacting to what's out there. So in the past month, while the VMware View blogs have had zero posts, Citrix has posted 20 entries just about XenDesktop! And since announcing XenDesktop 4 on October 6, Citrix has posted 40 blog entries from over 20 different Citrix employees! And this isn't just marketing crap from PR folks. Check out some of Citrix's great content:
Citrix also does a great job of explaining why they're thinking the way they are, yet again demonstrating that they're part of the conversation:
While VMware's been sleeping, a conversation has been happening
Even if VMware's desktop group doesn't want to take the time to post blogs to their own site, they should at least show up to the conversation that's happening on sites like BrianMadden.com and Virtualization.info.
For example, consider two articles we did last week: Is today's VDI really only about non-shared personal images? and A technical explanation of why the whole "layering" / shared image thing is so difficult. There were 54 comments for those two articles talking about the future. CTOs from about ten different vendors shared their thoughts, yet VMware was nowhere to be found? Maybe you might think that they have better things to do than read BrianMadden.com. Fair enough. But they have to be out there somewhere. So if they're not blogging about View on their own sites and they're not participating in conversations about desktops on other sites, then what are they doing? Only talking at their own conference which they confirmed is their own marketing event and not an independent industry event?
Heck, some of the conversations we've had recently have been around some of the exact things that VMware has been pushing, like Is VDI finally cheaper than traditional PCs for CapEx? and Is VDI more "green" than traditional desktops? Again, 35 comments with VMware being missing in action.
Is this just the way VMware works? No. It's just the View team.
My next thought was that this was just a culture thing about VMware—that maybe they weren't as open or didn't see the value in blogging like Citrix and Microsoft do. But that's not true at all, because other product groups within VMware are great. For example, VMware's ThinApp blog is fantastic with an average of more than one post per week. And it's the good technical stuff that the community needs, like Modifying the MSI that ThinApp generates, Differences between the isolation modes, and AppSync explained.
Brian's community relations plan for VMware's desktop group
It's been five-and-a-half years since I wrote my "Community Relations plan for Citrix." And even though it took some time, I'm happy to say that Citrix has embraced every aspect of it. They've hired John Fanelli, Gus Pinto, Rich Crusco, Laura Whalen, and others whose most focus is the community. They've created the CTP program. They've created Citrix TV. Their Synergy conference is open for outside independent presenters and competitors. They've created the Geek Speak events. They've re-focused their certification programs. They've made it easy for people to get their hands on the products for testing. Seriously, they've done an amazing job embracing the community which helps people trust them, even if their products are a few steps behind their vision.
So let's look at what VMware needs to do. I'm not even going to talk about VMworld or VMware's lack of an MVP- or CTP-like program. For now let's just focus on the desktop blogs and how the desktop team shares information with the community.
If you look at the list of "Technical Papers" on vmware.com filtered by product for "View," the most recent paper is from September, a few months before View came out. How do we know when new papers are listed there? This is where the employee blogs come in:
Every time you add or update a technical paper, post a blog about it. Pull out the meaningful stuff in a bullet list or something and link to the full paper PDF.
Every time you post a press release about View, make a blog post about it that explains the essence of the release while removing the crap.
Every time an employee has a meaningful conversation with a customer, blog about it. (Even if you don't share names, just share the essence of the conversation.)
Every time you add a new link or asset to the View section of the Technical Resource Center, blog about it.
Every time an engineer or a product person gives a presentation that's public, blog about it. Share the slides. Post the thoughts. Let the world comment and interact.
Look, the reality is that customers, partners, and analysts don't have time to check vmware.com to see what's new. (And frankly it's not like we can tell what's new or updated at a glance anyway.) But you know what we do do? We have RSS readers and subscribe to the feeds that are important to us. We start each day with a cup of coffee, browsing through the list of new feed items from the previous day. And some of us (like me) have our feed readers open all day. We read them while we're on the phone, on the bus, in line at Starbucks, and on the toilet. And if you don't give us what we need in the format we want, your competitors will.
So RSS, RSS, and RSS. A company with a million (or whatever) desktop seats and "hundreds" of people on the desktop team has no excuse not to be writing DAILY posts about desktop virtualization or their products. Don't get schooled by a pissant industry site run by two college dropouts.