Deep dive on iOS 11 in the enterprise - BrianMadden.com Podcast #131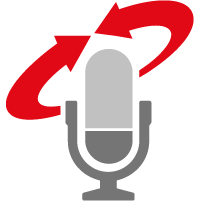 Listen to this podcast
Aaron Freimark, Russell Mohr, and Jack Madden talk iOS 11 MDM, iOS tethering and caching, kiosk and BYOD use cases, iPhone X, Face ID, and Apple Watch Series 3.
For this episode (recorded last Thursday), I was joined by Aaron Freimark of Ground Control and Russell Mohr of MobileIron. Aaron and Russ are extremely knowledgeable on about mobile device management, and recorded an excellent podcast back in March when Apple iOS 10.3 came out. Since iOS 11 is coming out this week, I wanted to join in the conversation, I so invited them onto the show. Here's what we covered in this very informative 77 minute episode:
First, we recapped some of the improvements in iOS 10.3 (and 9.3) and how customers have been using them—iOS really has a lot for kiosk and enterprise-owned use cases.
iOS 11 is coming out tomorrow. You can watch the WWDC session about MDM, the deployment guides should be updated soon, and now you can even read the full MDM protocol documentation without a developer login.
We gave an overview of the Device Enrollment Program, or DEP (as well as the merits of pronouncing it "Dep" versus "D - E - P").
With iOS 11, any device can be brought into DEP. This could be big for refurbished devices.
Tethered management has a lot of advantages in many corporate-liable use cases; we also covered caching in macOS 10.13 High Sierra, as well as the future of potential caching hardware.
Blocking iOS updates is still an often-requested feature, and there's no MDM control for it—and likely there won't ever be. So for network admins that have to deal with a bunch of 2GB iOS 11 downloads on Tuesday, good luck!
Aaron talks a bit about Ground Control, a unique (and EMM-neutral) tool in our industry.
Is it time for Apple to make some improvements on the BYOD side? How about connecting devices to multiple MDM servers, with limited rights? Or making privacy more explicit? This is one of Jack's soapbox topics (see here); we'll see what comes up in a dot version or iOS 12 or 13.
We talk Face ID—many of the questions and answers that we had around Touch ID should apply here. MDM can prevent Touch ID from being used to unlock devices, we should find out soon if this will apply to Face ID.
The Apple Watch Series 3 has its own cellular connection, but for now, all signs point to it being dependent on a host iPhone. As such, it will inherit a few MDM controls: IT can enforce wrist detection mode, and on supervised phones, IT can block pairing. But it's also easy to see that this device will evolve to be independent in another generation or two, and then probably have its own MDM support.
A big thanks to Russ and Aaron for coming on the show—it was a lot of fun, and I hope everybody enjoys listening to it as much as we enjoyed recording it!