BrianMadden.com Podcast #125: We interview Sumit Dhawan, now the GM of EUC at VMware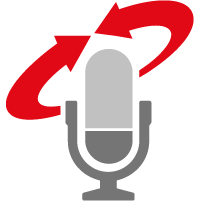 Listen to this podcast
Sumit Dhawan talked with Gabe and Jack about the state of EUC at VMware, as well as Workspace One, identity, Windows 10, workflow apps, and data.
In this episode of the BrianMadden.com podcast, we were joined by Sumit Dhawan. Sumit has been part of our industry for many years, and recently became the general manager of end user computing at VMware.
Here's what we covered:
The rise of VMware's EUC efforts under Sanjay Poonen, who is now COO.
How AirWatch, Horizon, and VMware Identity Manager came together in 2016 to become Workspace One, and how it will be refined in 2017.
Managing Windows 10 via MDM with AirWatch. They now have customers using AirWatch for 10,000 Windows devices, and overall Windows 10 MDM is getting much more mature. They're also starting integrations with Dell, so Dell devices can easily be enrolled in AirWatch.
VMware's vision for unified endpoint management.
The future of applications and app transformation.
Workflow apps based in VMware Boxer. VMware demonstrated a few examples at AirWatch Connect, look for a lot more on this in 2017.
Managing devices for extended enterprise use cases.
Gathering insights from the data generated by all these devices.
This episode was recorded on December 20, 2016, with hosts Gabe Knuth and Jack Madden.
Thanks to Sumit for joining us, and thank you to everybody for listening!