BrianMadden.com Podcast #124: Gabe and Jack talk VMware, Citrix, Identity, and Macs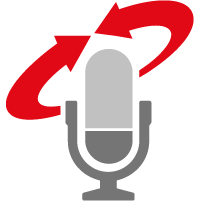 Listen to this podcast
Also: Windows 10 Mobile, BlackBerry, what's going on around the site, and our upcoming events.
This edition of the BrianMadden.com Podcast featured Gabe Knuth and Jack Madden, and was recorded on November 7, 2016 for broadcast on November 8. Here's what's in the episode:
Why this podcast wasn't actually broadcast live.
Sanjay Poonen is now the COO of VMware, and Sumit Dhawan is now the general manager of EUC
When can we say VMware has drawn even with Citrix in desktop virtualization? Plus how Brian's last prediction came true.
Comparing VMware and Citrix's broader EUC portfolios
Identity and access management
Social identity providers
How identity platforms are getting "smarter."
Mac management, Jamf, and Fleetsmith
Windows 10 Mobile
BlackBerry
Our events and what's going on around the site
Thanks for listening!