BrianMadden.com Podcast #123: Microsoft Ignite 2016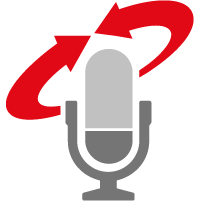 Listen to this podcast
Gabe Knuth, Jack Madden, Tim Mangan, and Benny Tritsch discuss desktop virtualization, EUC, and EMM news from the Microsoft Ignite Conference.
In this edition of the BrianMadden.com Podcast, Tim Mangan and Benny Tritsch joined Gabe and Jack to talk about all the news from Microsoft Ignite 2016. Here's what we talked about:
Microsoft is heading towards the cloud, but many enterprise customers and IT shops aren't ready. What are they doing for customers in this stage?
The Windows Bridge (Project Centennial) and the Desktop App Converter
Microsoft's Windows 10 management guidance
Microsoft products as a service
Azure Stack
The demise of Azure Remote App
Docker, containers, and Nano Server
Azure Resource Manager
N-Series VMs and GPUs
Azure AD
Thanks for listening!