BrianMadden.com Podcast #114: Brian tells his life story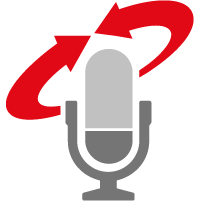 Listen to this podcast
Brian Madden's life and career
Gabe is on vacation this week and Jack is at an event, and since Tuesday is podcast day for us and it's just me, I decided to tell my life story. :) Well... "Life Story" as it pertains to my career in IT.
I talked for 2 hours. I have no idea whether this is interesting or not, but it was fun to share. I talked about:
Building robots as a kid.
Skipping high school to do computer consulting.
Dropping out of college.
Getting into Citrix.
Meeting Gabe.
Writing and self-publishing my first book.
Quitting my job to do BrianMadden.com full time.
Writing my own blog engine.
Starting BriForum.
Getting acquired by TechTarget.
I didn't talk too much about the early days of BriForum. When Gabe and Jack are back, we should find Emily (our first event manager) and talk about that as well.