Brian and Jack talk 2019 predictions - BrianMadden.com Podcast #137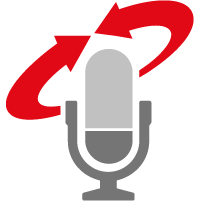 Listen to this podcast
What's going to happen in desktop virtualization, enterprise mobility, identity, and more? Hopefully some of these predictions will prove correct!
Brian was in San Francisco last week, and in the middle of catching up on industry buzz, I said, "You know what? This should be a podcast." So we went in the studio, and this 86-minute show was the result.
(At this point, I have to include the now-standard clarification that Brian Madden (the person) now works for VMware, and BrianMadden.com (the website) remains an independent voice, as part of TechTarget.)
For this show, Brian spent a bit of time talking about what life is like at VMware, including some insights from all the customers he has met. We also mentioned our very first article about Azure from 2008: What does Microsoft Azure have to do with us? Hint: not much today.
Next, we used my 2019 predictions article as a framework for the rest of the time. We pretty much went right down the list, talking about:
Identity management and conditional access

Windows 10 migrations and servicing

Microsoft 365

The current EUC trend of "

Workspaces

"

The "Year of DaaS" (or "Year of VDI" or "Year of cloud-hosted virtual desktops") and what it does and does not mean

Microsoft Windows Virtual Desktop and FSLogix

Managing Windows from the cloud/Modern Management

Brian's VMworld 2019 presentation, "RDSH versus multi-user Windows 10 versus VDI"

Android Enterprise

Jack's complaints about iOS, and why BYOD (as it's commonly defined)

seems to be fading away

An extensive discussion of voice-based interfaces, digital assistants, AI, and workflow apps
What have we learned? I've definitely become more jaded than when I joined BrianMadden.com full time over seven years ago.
But seriously, there's a lot to be excited about for next year. Thanks everybody for listening!