BriForum London 2012 sessions announced!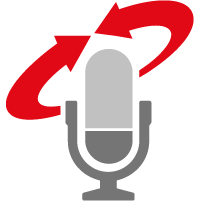 Listen to this podcast
Yesterday, on an expanded edition of Brian & Gabe Live, we announced the sessions that will be at BriForum 2012 London.
Yesterday, on an expanded edition of Brian & Gabe Live, we announced the sessions that will be at BriForum 2012 London (an MP3 of that segment is attached to this article). If you didn't listen to the show, you can go back (there's plenty of other great industry talk between us, Jack, and our guest Harry Labana), but if you're looking for a rundown of the sessions, look no further. Check out the list below and let us know what you think:
Tim Mangan -

The Top 13 Ways Microsoft Uses Caching to Improve Performance
Brandon Shell -

PowerShell : Notes from the Field
David Stafford -

10 ways my users said, "FUIT"
Nicke Kallen -

Ultimate App-V 4.X Deployment
Dan Shappir -

HTML5: The new application platform
Kevin Kaminski -

Advanced Sequencing with App-V
Nathan Coutinho -

Demystifying Microsoft Licensing for Client Virtualization Environments
Benny Tritsch -

Remoting multimedia and interactive graphics applications - RemoteFX, HDX and PCoIP Test Phase 3
Benny Tritsch -

Exploring the Secrets of RemoteFX
Kevin Goodman -

What two years of living in the trenches has taught Kevin Goodman about VDI
Vincent Branger -

Branch Repeater and others WAN accelerators for Desktop Virtualization
Vincent Branger -

Security in client hypervisors
Mike Nelson -

Going Beyond Templates and Clones - "Take Two"
Pierre Marmignon -

Stop talking about Desktop transformation : Talk about users and use cases
Ian Parker -

Server performance troubleshooting and benchmarking the quick and easy way.
Dan Brinkmann -

How to fail at VDI - a step by step guide
Tim Mangan -

"And Then There Was Power", the story of a Windows 7 boot.
Ruben Spruijt -

VDI Smackdown 2012 and Understanding the impact of Storage in VDI
Ruben Spruijt -

An insider's guide to virtualization, a Virtual Reality Check
Ruben Spruijt -

Demonstration Gone Wild: Windows 8 Sneak Preview
There are also sessions from Brian, Jack, and I that we haven't totally ironed out yet, so stay tuned for those as we get them finalized.
We have a few slots open and a handful of sessions to choose from. We don't want to list the sessions that are on the bubble so you can pick from them. Rather, just looking at this list, are we missing something? Let us know–this is your last chance to shape BriForum!
BriForum London 2012 takes place 23-24 May at the London Hilton Metropole. More information is available on http://briforum.com, including discounts, speaker bios, session abstracts, and sponsor information. This is BriForum number eleven (!) for us, and we as excited as ever to get to London and get this show started! BriForum is a unique conference that treats the speakers and attendees as peers with as little marketing as possible. There are sponsored sessions, which means that we keep the regular sessions technical and relevant to organizations today, and we work really hard to make sure that you leave each session with something you can take back to your workplace to help your day to day life. Hope to see you there!