BetterCloud is like Group Policy for your SaaS apps - BrianMadden.com Podcast #139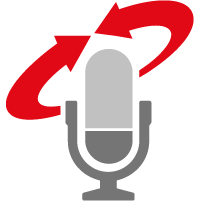 Listen to this podcast
Now that we've addressed mobility and cloud identity, it's time manage settings within SaaS apps.
A few weeks ago back at Oktane 2019, I caught up with Shreyas Sadalgi of BetterCloud. Shreyas has a background in identity management and enterprise mobility management, and we've known each other for a few years, so there's always a lot to talk about. Shreyas is now the chief business strategy officer at BetterCloud, and when he told me what they were up to, I knew that I wanted to have him on the podcast.
So what is BetterCloud? The idea that "it's like Group Policy for your SaaS apps" sounds great, but how does it actually work?
Controlling mobile devices and SaaS apps
Let's step back a second. We've always had lots of control over Windows apps through Group Policy and traditional endpoint management; plus, in the desktop virtualization space, tools like user environment management have been common. So, what about the mobile and cloud space?
Mobile devices came along, and we controlled them via MDM APIs, published by Apple and Google. We also have the AppConfig standard to help manage mobile apps. SaaS apps came along, and we can deal with user identity and access via standards like SAML and SCIM.
But really, identity management for SaaS apps is just the beginning. Think of all the other settings—especially security settings—that need to be configured in SaaS apps.
Instead of having GPOs and profiles, in SaaS apps, we're dealing with proprietary admin consoles. Many apps have APIs or scripting interfaces, but these also usually require proprietary commands and integrations.
Enter BetterCloud
BetterCloud's goal is to integrate with all of these disparate management APIs in SaaS, and then give you a consistent view and management interface, spanning multiple apps.
They started out in 2011 focusing on G Suite, then in 2017 they expanded their scope, covering about 10 apps. Integrations now include Atlassian, Box, Dropbox, G Suite, Namely, Office 365, Okta, Salesforce, Slack, and Zendesk.
Since these all require custom integrations, for obvious reasons, BetterCloud has started with broad, organization-wide apps with lots of users. But, what about all the rest of the SaaS apps out there?
BetterCloud will want to continue working on supporting as many apps as they can, in addition to maintaining all their current integrations. But, obviously that's a lot of work, and again, how do you get it to scale to hundreds or thousands of SaaS apps?
For one, BetterCloud has their own API, and customers can build custom connectors. Next, BetterCloud is working on building up a community repository so that customers can share their connectors, essentially crowdsourcing the integrations.
But ultimately, the best idea would be to have some sort of open standard for passing configuration data to SaaS apps, like how AppConfig works with MDM to configure mobile apps. (So, I guess it should be called "SaaSConfig"!) One way might be to extend SCIM.
BetterCloud's functionality is similar to what some cloud access security brokers (CASBs) do, but they're staying away from the network filtering, blocking, and shadow app discovery part of the CASB space. Instead, they're coming from more of an operations and management angle, which I think fits in well with all of the user enablement conversations we've had over the years.
Gartner has also started to recognize the space—if you have a subscription, check out the Market Guide for SaaS Management Platforms.
BetterCloud is at 2,500 customers, and they have about $107 million in funding, with the most recent being a $60 million Round E last year. They have offices in New York, Atlanta, and San Francisco.
Final thoughts
I hope you'll take the time to listen to the show. You can listen in the embedded player, download the file, or subscribe via iTunes or any podcast player using the buttons above. We covered a lot more details and ideas, and it was a great conversation.
To me, this type of functionality is the next logical step after MDM, MAM, and identity management. In fact, just before I learned about BetterCloud, I mentioned this very concept in an article called Does unified endpoint management need user environment management? This fits right in. Another concern that BetterCloud can address is revoking user access and sessions in SaaS apps, a concern that Kyle wrote about last week.
Thanks to Shreyas for joining me on the podcast, and thanks for listening!