An interview with Brian Madden - BrianMadden.com Podcast #132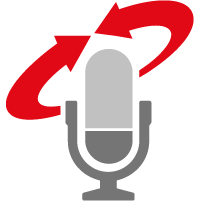 Listen to this podcast
Brian has been popping up in the industry as of late, so he joined to talk IoT, EUC problems that are now solved, and what the next thing might be.
Brian was last on the BrianMadden.com podcast in July of 2016. He was in town this week, and since he recently popped up and spoke at Igel Disrupt, I asked him to join me to record a podcast and catch up.
Here's what we talked about:
What Brian is up to today, and how IoT pulled him into Igel Disrupt.
Why there has to be a real business case—involving things—for IoT.
All the ways that IoT is business as usual.
All of the FUIT and consumerization problems from 2011 are solved.
Mac management is getting big.
Why identity didn't enter the EUC conversation until more recently.
Brian didn't have an iPhone for a few years, so he's amazed by the new ones.
Mobile apps are getting more integrated.
How do we use voice in the enterprise?
How do we integrate and secure it?
Use cases for wearables and voice.
Can Jack log into Brian's iPhone X? Can Brian log into Jack's Galaxy S9? (As it turns out, no for both.)
Devices are awesome now.
How the enterprise will leverage new sensors.
Why Windows 10 on Qualcomm is interesting.
Samsung DeX works well, and they're talking realistic use cases.
Brian "gets" his Garmin smart watch.
Unified endpoint management is cool, but we still have to get through Windows 10 migrations first.
The state of DaaS: Do you really think you can do better than cloud providers? This also changes performance and sizing conversations.
Overall, Brian likes what has happened in the last 18 months.