Aaron Freimark and Russ Mohr talk iOS 12 - BrianMadden.com Podcast #136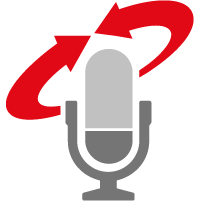 Listen to this podcast
iOS 12 is doing well, but as usual, there's a mixture of satisfaction and frustration with the current state of affairs.
It's that time of year again when enterprises (and the rest of the world) get a new version of iOS to deal with. Once again, Russ Mohr from MobileIron and Aaron Freimark from GroundControl joined the podcast to talk the latest Apple releases—iOS 12 and macOS 10.14 Mojave.
Here's what we covered:
iOS 12 seems to be working well so far, and all signs are that performance on older devices really is better.

There haven't been too many big changes to accommodate on the MDM side for this one, either.

We dive into managed contacts. Contact-stealing apps are a classic mobile threat defense use case, which Apple is now addressing natively.

I get on my soapbox with my usual rant about how iOS MDM for BYOD has fallen behind.

Multi-user iPad would be nice, but Apple would have to put a lot of work into making the infrastructure enterprise-ready. Most customers just deal with this at the apps level.

4-inch devices (the iPhone SE and iPod Touch) are fading out—people just like bigger screens, and the camera is a good barcode scanner these days.

Dual SIM iPhones have potential for BYOD.

All the new password features are great—just look closely to make sure that you don't have any gaps in your configurations.

macOS Mojave is introducing privacy controls. These are a challenge right now, but these would be great on supervised iOS devices.

Who will use Siri Shortcuts? Aaron already is.

The Apple Device Enrollment Program is now just "Device Enrollment."

Apple Business Manager has some great new features, but support for SAML is still not one of them.
Thanks to Aaron and Russ for coming on the show. Most of all, thank you for listening!