Why Android thin clients will rule
One of the most exciting things I hope we'll see very soon is thin client devices running Android. I'm not talking about Android netbooks or tablets, rather, I'm interested in an honest-to-goodness legitimate desktop thin client that runs Android.
One of the most exciting things I hope we'll see very soon is thin client devices running Android. I'm not talking about Android netbooks or tablets, rather, I'm interested in an honest-to-goodness legitimate desktop thin client that runs Android:

Download this free guide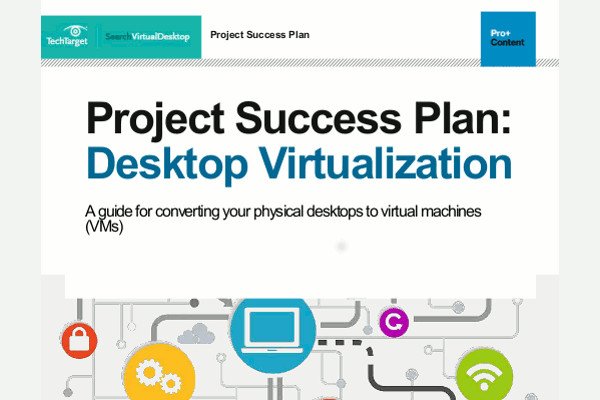 Instant Download: All-Inclusive 51-Page VDI Project Success Plan
When planning for VDI success, where do you begin? What options are available? What challenges might you run into? This expert all-inclusive VDI guide features 12 chapters to provide details on how to plan for a successful deployment, compare vendors and products, determine your ROI and much more.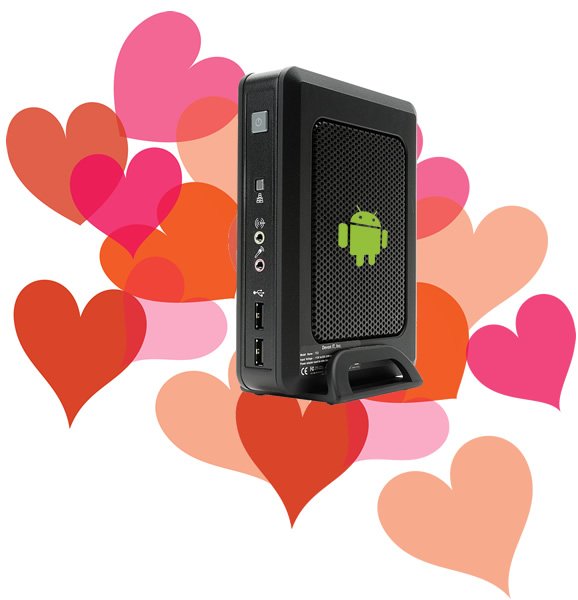 My initial thought is that Android could replace the custom Linux-based thin client OS that every thin client vendor has. (ThinOS/Blazer for Wyse, ThinPro for HP, etc.) This would be cool for many reasons.
The main reason I like it is because Android is a feature-filled OS that has tons of really great native apps. We already have all the important remoting clients like Citrix Receiver for Android, Wyse PocketCloud for Android, Quest vWorkspace Connector for Android (still in beta), etc. Now imagine if you could have that plus any of the other great native Android apps that could run directly on your device? This would be a great thin client for our slow (but hopeful!) march away from traditional Windows apps in the enterprise.
So if you wanted to use the thin client for "just" a thin client, fine, you can still do that with Android. But if you'd like to use a local browser or a few local apps here and there, you have hundreds of thousands to choose from in the Android Marketplace. And the local browser / local app experience would be light years ahead of what any single thin client vendor could do with their own custom Linux builds.
This would also be great because you could use the same OS and same management structure for all your thin clients, regardless of the vendor, and thin clients could become commodities again (which is where they belong).
Of course the big "catch" here is that today's official Android builds are all for ARM processors (except for a few community projects to port it to x86). That said, there are a few thin clients out there running on ARM processors, and now that Microsoft has announced that Windows 8 will also run on ARM, we'll probably see even more thin clients based on that architecture. There's also talk of official x86 builds of Android from Google (and Intel, of course), although it's unclear how native Android apps would work there since they're all compiled for ARM right now.
So to summarize all the reasons that an Android thin client would be awesome:
One thin client OS that would work on any vendor's thin client
It's an OS with a really great local experience written by a team way bigger than what HP or Wyse can throw at it
You'd have the option for stateful or stateless
You could run the same OS & apps on your phones & tablets.
It's a nice way to continue the migration away from Windows apps
You can leverage local apps which don't require huge backend infrastructures like running Windows in your datacenter does
Tons of native apps
Disadvantages and unresolved questions?
Of course there are a few potential downsides and unresolved questions around an Android thin client.
First is something that Citrix Desktop CTO Harry Labana has talked about, which is that the Android market could potentially fracture, and creating Android for x86 and for device with big screens and mice is very different than Android on a tiny ARM phone. So yeah at first it seems awesome that you could just "use all your native Android apps" on your Android thin client, but I wonder how practical that will be in reality?
And of course the thin client vendors won't actually like this, because if it's done right then we won't have any differentiation between them. Although I guess that's also the case today with Windows-based thin clients, so the thin client vendors could continue to focus on management, security, support, etc.
It's also unclear how important an Android-based thin client would be if all of our apps truly do evolve into standards-compliant HTML5/Java/whatever apps. I mean if that happens, then who cares if the client is Android or not? Might as well just keep Android on the phone and use the Chromium OS for the thin clients.
By the way, it would also be cool if we saw an Apple iOS-based thin client that could run my iPad & iPhone apps today. I guess we're already pretty close to that now that the iOS can power an external display and use a bluetooth keyboard. Too bad there's no mouse support. Actually now that AppleTV runs iOS now, maybe hacking that would make it the ultimate thin client? (And it's only 99 bucks!)
As a final note, I'm sure someone's going to mention something about the Motorola Atrix or some other Nirvana-type device, but with an Android thin client, you wouldn't need it. You could access all the same apps and data from your thin client and keep your phone in your pocket.
So what do you think? Android thin client... yes or no?