What's going on in Virtual Mobile Infrastructure? An update on Hypori, Avast, Nubo, and more
At this time last year, Virtual Mobile Infrastructure was a hot topic. Here's what's been going on since then.
Last year I spoke about virtual mobile infrastructure (VMI) at Citrix Synergy and at BriForum, and we spent a lot of time covering it overall. (If you're not familiar with VMI, it's just like VDI except with hosted Android instead of Window, and mobile clients. Learn more of basics here.)

Download this free guide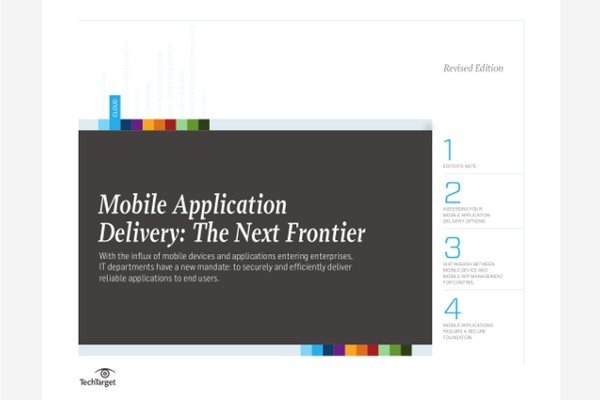 Download: Our 17-Page Mobile Application Management Report
Inside this exclusive report, industry experts reveal commonly overlooked best practices for mobile application delivery and management to help you tackle the influx of mobile devices, new applications and data security demands in your enterprise.
So what's going on today? A lot. Over the last two months I caught up with Hypori, Remotium (now Avast), and Nubo, and they all had new developments to share.
Avast
Remember that last year Remotium was acquired by Avast. Now Remotium has been re-released as Avast Virtual Mobile Platform (VMP), and Avast is continuing to give the former Remotium group resources to grow. Besides funding, they're getting access to Avast's anti-malware, app reputation, and website reputation IP. Stephanie Fohn, who was CEO during the acquisition, has moved on, but all the founders and the rest of the original team are continuing on with Avast.
Some of their recent technology updates include building a VoIP and instant messaging system into the VMP server and client.
Nubo
Nubo Software raised a $7 million Round A in January, and plans to expand in the US and into more industries. Nubo is now working with Motorola Solutions, with Motorola acting as an integrator.
Some of Nubo's recent technology updates also include an instant messaging system contained entirely within the VMI platform.
Other news
The interest in VMI isn't contained to VMI providers. The National Institute of Standards and Technology mentions it in the latest draft revision of their teleworking guidelines, which are currently open for public comment.
Google is also trying a few things with VMI. Last year they started using it as a way to extend search to content in apps that people don't have installed on their phone—in other words, if there's an app that has good content related to your search, it will just stream the app to your phone. More recently they've extended this concept to app and game previews.
Besides the vendors I wrote about here, Raytheon, Sierraware, and Trend Micro are all working on VMI, too.
Thoughts
One technical challenge that VMI providers are all still facing is that none of them have been licensed to use Google Mobile Services in their environment. So that means no Google Play, no Google Maps, or no other Google apps that most people associate with the typical Android experience in much of the world.
There are various workarounds, such as Avast / Remotium's µg, an open-source alternative, but given the targeted use cases for most VMI providers, this actually isn't a big deal: If you're concerned about security enough to need VMI, you probably don't want the data in your VMI environment to be flowing through Google.
So what are the prospects for VMI?
Most of these VMI vendors have initial customers, and the fact that there are so many working on it is also a good sign. (So far there aren't any big public references in the industry, but I have standing requests with all my contacts to interview customers as soon as they're ready to share more.)
There's certainly a lot of skepticism, and rightfully so. Remember how much VDI was hyped when it first came out?
As we watch the spread of VMI, we can look to VDI for many lessons. Thinking of VMI as a one-size-fits-all solution for every single mobile problem will lead to disappointment, even if it technically can solve many different problems (BYOD, security, developing for multiple platforms, mobile app management, more control over the OS, app updates, etc.).
Instead, for now the key to VMI is to focus on specific apps in specific verticals. Think of use cases that require a thin-client architecture with no data on the endpoint and mobile devices as clients and mobile apps—these are the best starting points.