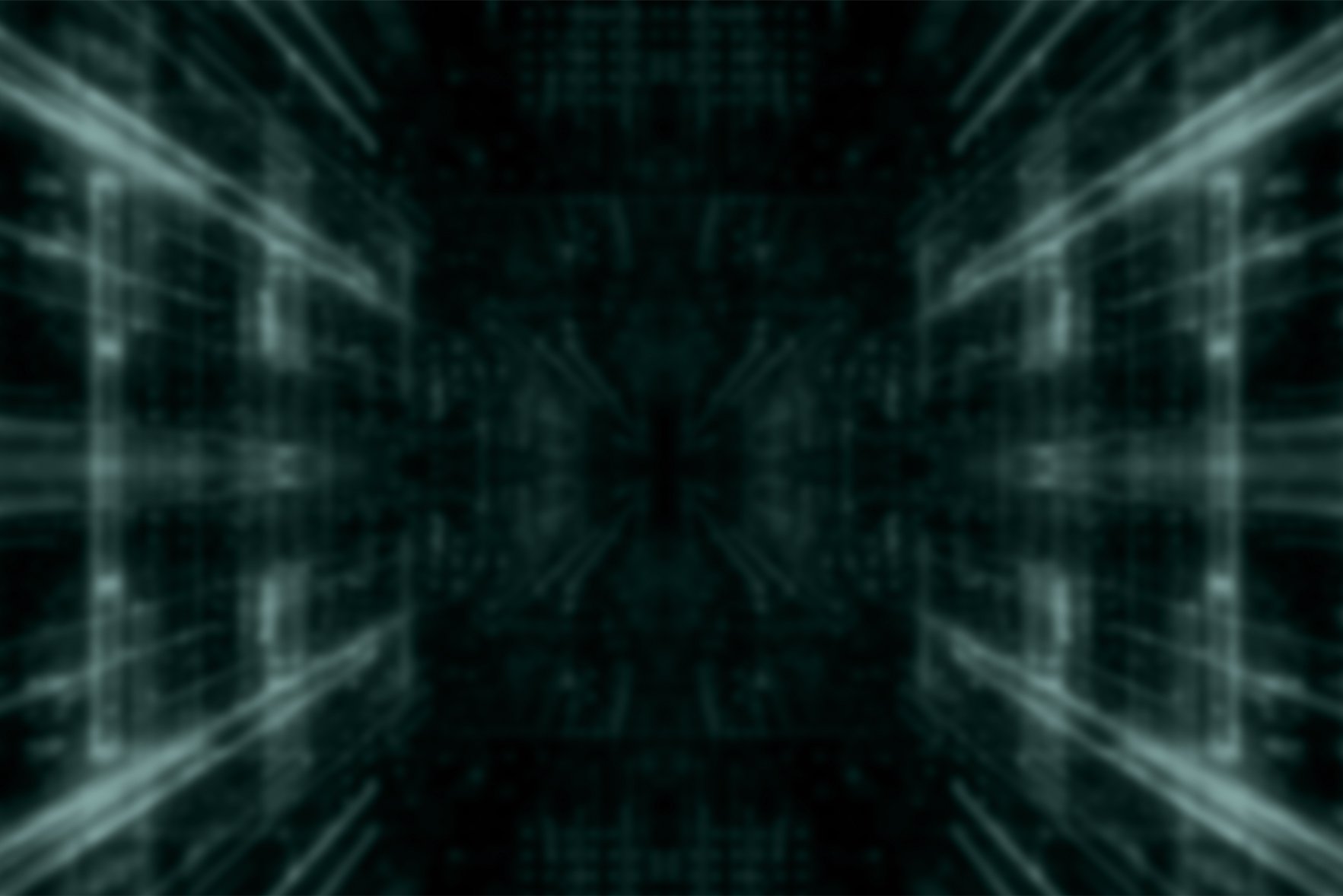 BACKGROUND IMAGE: stock.adobe.com
VMworld 2019 Preview: The questions we're asking, the context, and where to find us
How will VMware capture more of the Windows 10 management market? What is VMware's new DaaS offer? How will the relationship with Microsoft be?
VMworld 2019 starts next Monday, here in San Francisco. We follow VMware throughout the year, but we have plenty of questions going into the show.
Questions and context
Here, in no particular order, are the big questions we have for VMworld 2019.
What's next for Windows 10?
VMware sees managing Windows 10 (and taking workloads over from Microsoft SCCM) using Workspace ONE as a big growth opportunity. In July, VMware announced that their customers added 1 million Windows 10 devices to Workspace ONE in the first half of 2019. This is a great milestone, but I'm assuming they'd like to be somewhere in the tens of millions in the not-to-distant future, and the total addressable market globally is in the hundreds of millions. We've seen them put a lot of work into Workspace ONE, especially around tools like AirLift. We'll be watching at VMworld to see what the next step is in their strategy.
Adaptiva
On a related note, I spoke to Adaptiva before VMworld, and their peer-to-peer Windows app distribution technology that was OEMed into Workspace ONE is now going to be broken back out as an Adaptiva product, called OneSite VMware Edition. The two companies are still partners and there are still integration points, and they'll co-sell together. However, customers will now buy the technology from Adaptiva, rather than from VMware as a part of Workspace ONE as before. Adaptiva said this will make support easier, as they'll now be working with customers directly, plus customers will be able to use more OneSite features. On its own, Adaptiva starts at a little under a dollar per device per month, with volume discounts, as well as transition pricing for customers that were already using the Workspace ONE version.
Will Mobile Flows and employee productivity be in the spotlight?
At Synergy, Citrix made a huge deal about the workflow and micro app technology they got by aquiring Sapho (it felt like a third of the keynote was focused on it). VMware's equivalent product is Workspace ONE Mobile Flows. VMware, like Citrix, has been talking a ton about employee productivity, satisfaction, and UX recently, so I wonder how much they'll push Mobile Flows.
I do think we should put these efforts in the proper context. While workflow apps are related to core EUC concepts like app delivery and identity and access management, they're part of a much larger market comprising all the productivity apps out there (think Slack, Teams, and robotic process automation platforms, not to mention digital assistants). There's a lot of competition, and at this time it's still not clear what type of effect that workflow apps from EUC vendors will have on the broader market. And, sometimes the messaging around workflow apps can get a bit hyperbolic.
What's the latest in container apps?
I've watched sentiments about containerized EMM apps—enterprise email clients, browsers, app launching portals, and so on—ebb and flow several times in the last decade. Enthusiasm is currently high for this category, which includes Workspace ONE Intelligent Hub and Boxer (which just got some better mail syncing capabilities). Users don't always need a portal app, but some areas where they're key are with contractors, frontline employees, BYOD, and other situations where you can't enroll a device in MDM. So, containerized enterprise apps are a key part of any EMM offering, and it's always interesting to see what features they come up with next.
What are VMware's plans with Windows Virtual Desktop?
VMware announced plans to support WVD back in April. We don't know what all they have planned yet, but as I wrote a few weeks ago, Microsoft's Scott Manchester will be on hand to talk about VMware and WVD in a session on Wednesday, along with VMware's Shikha Mittal.
What is Managed Desktops Solution?
Most recently, we learned that VMware is planning some sort of DaaS offering based on VMware Cloud on AWS. There's a lot that we don't know yet, and the Design Studio session covering the product is under NDA, but we'll see if the team tells us anything else about it.
Who's excited about iOS 13!?
Mobile device management APIs and capabilities are always evolving, so there are new resulting Workspace ONE UEM capabilities to talk about every year. But this year is extra special—in September, iOS 13 will have a new User Enrollment MDM mode, which is designed for BYOD. This addresses privacy issues we've been concerned about for years, and it's the biggest change to iOS MDM since iOS 7.
It will take a while for people to adopt User Enrollment, though. For one, to take full advantage of it today, you need Azure AD to federate managed Apple IDs, a key component of User Enrollment. Otherwise, it's another identity that you need to create and manage manually. I'm curious to see if customers and partners are making plans for User Enrollment yet.
Modern EMM platforms are always compatible with iOS releases on Day 0, but sometimes it takes longer to support other features. With all the changes, I'll be asking the Workspace ONE UEM team if they will have full support for User Enrollment right away.
How's Mac management momentum?
Mac management has been booming for the last few years, and this is another place where VMware has big ambitions. The next version of macOS has many changes that they're going to have to support no matter what, so I'm sure it's been a busy summer for the product team. Now that VMware has released Windows 10 enrollment numbers, I'd like to hear how many Macs their customers have under management, and how close to Jamf they are.
How will Workspace ONE Intelligence and the Trust Network evolve?
Workspace ONE Intelligence is the policy engine behind all of VMware's conditional access and EUC security efforts. This works alongside Workspace ONE Access (formerly VMware Identity Manager) and Trust Network partners.
The thing is, integrating all of these components, along with other IDaaS products like Okta and Ping, is a huge project, and there are many decisions that have to be made along the way. As I wrote, the question is when you have both IDaaS and UEM, where do you build your conditional access policies?
So, VMware's guidance on how these products are evolving and what customers can do with them will be crucial. I'll also be watching for new Trust Network partners. (For example, someone recently pointed out that not all of the old AirWatch Mobile Security Alliance partners are in the Trust Network program.)
Will the Microsoft relationship be warm or cool?
In April, we saw Pat Gelsinger and Michael Dell shaking hands with Satya Nadella on stage at Dell Technologies World when they announced Azure VMware Solutions. That's also when VMware announced their WVD support, and Microsoft opened up conditional access APIs in Azure AD to Workspace ONE.
On the other hand, Microsoft knocked VMware with their latest licensing changes, and we're still in a world where Office 365 isn't completely open to other EMM vendors, and apps like Workspace ONE Send have to exist.
So, which side of the relationship will we see on display at VMworld?
What will the EUC space feel like?
Ever since AirWatch Connect got rolled into VMworld, former attendees and exhibitors have bemoaned the lack of a dedicated EUC event. VMworld is just so big that we get lost in it. VMware does do a special EUC Showcase Keynote, and there are a few cool EUC-themed events (more on those below). From the session catalog, it looks like EUC is well represented, with over 70 breakout sessions. But we'll see what the expo hall layout is like and what the general feeling is, and hope that there are more future plans for EUC events.
Where to find us
As usual, the best place to keep up with the latest is on Twitter. I'm @JackMadden, and Kyle is @KyleJohnsonTTGT.
We're going to live blog the Monday and Tuesday morning keynotes, at 9:00 a.m. Pacific time. We're not sure how much EUC content there will be, so we may be quieter during some of the more technical non-EUC segments.
The EUC Showcase Keynote is at 3:30 p.m. on Monday, and we'll live blog that, as well.
On Tuesday, Kyle and I will record a podcast with Brian Madden and Gabe Knuth, and that should be posted by Wednesday morning.
On Wednesday night, we'll be at the EUC Community Tech Talks & Beer event, hosted by Brian and VMware. (Register here.) I'll be giving a short session on iOS 13 User Enrollment.
This is the first time VMworld has been in San Francisco since 2015, so I wrote up a quick guide for visitors in case you want to know what's new.
See you at the show!