Top 20 Misconceptions about Citrix MetaFrame and Microsoft Terminal Server
We've probably read more than 100,000 posts on the official Citrix support web forums and noticed some basic misunderstandings with Citrix or Terminal Services.
As the "Three Musketeers" (Stefan, Jeff, and Thomas) in the official Citrix support web forums, we have written about 20,000 posts over the last two years. During that time we've probably read more than 100,000 posts and noticed some basic misunderstandings with Citrix or Terminal Services. Sometimes answering the same questions get really frustrating for us! Therefore, we've written this "Top 20" list of misunderstandings. Contrary to what you may believe, all of these 20 statements are TRUE.

Download this free guide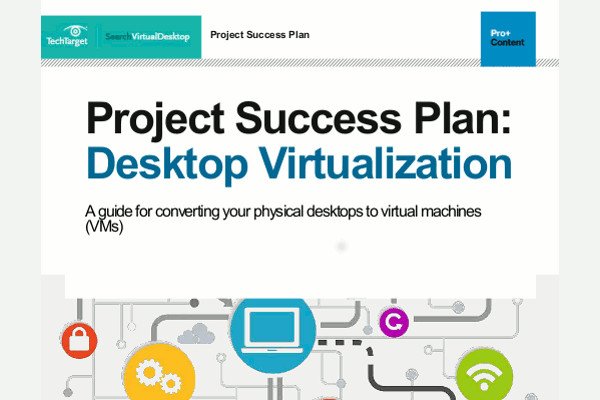 Demystifying desktop virtualization technology
In this guide we tackle some of the biggest head-scratchers facing VDI admins to help you get things straight. Save this PDF for tips and tricks for each phase of the virtual desktop migration process.
Note: For easy linkability (is that a word?), this article is available at https://www.brianmadden.com/opinion/Top-20-Misconceptions-about-Citrix-MetaFrame-and-Microsoft-Terminal-Server
Top 20 Citrix and Terminal Services Facts that many people incorrectly think are myths
1. Citrix MetaFrame is just an ADD-ON for Microsoft Terminal Services.
2. A Citrix MetaFrame connection license does NOT include a Microsoft Terminal Services client access license (TSCAL).
3. With Windows 2000 and above you MUST deploy a Terminal Server licensing server (TLS). Period. No exceptions. (Warning: An initial "grace period" may fool you into thinking otherwise!)(read more)
4. Windows 2000 Professional and Windows XP Professional do NOT have a "built-in" TSCAL licenses. (They can however get free licenses when used with Windows 2000 Terminal Servers.)(read more)
5. Citrix's NFuse / Web Interface (WI) is basically a web-enabled Program Neighborhood (PN) that delivers custom ICA files on demand.
6. ICA connections via Citrix Secure Gateway (ICA in SSL) are completely different from HTTPS connections, even though both work over port 443 and use SSL encryption.
7. There is a different MetaFrame FR-3 version for Windows 2000 and Windows 2003. Also, MetaFrame XP FR-3 is the first version that supports Windows 2003.
8. With Windows 2003 acting as a Terminal Server, you need a Terminal Server licensing server running on a Windows 2003 server.
9. There is NO Web Interface Extension (WIE) for Web Interface 3.0! You have to use MSAM.
10. You need application licenses (Office, etc.) for EVERY user that could possibly start the application on the server. (read more)
11. As a default, Windows 2003 allows only ONE session per user.
12. When using NAT to access a MetaFrame server you have to run ALTADDR on the server to configure Citrix to use the external IP.
13. Speaking of NAT, EVERY server requires it's own public IP address if using NAT.
14. Port 1604 UDP (Broadcasts) is NOT required anymore. It was replaced a long time with the Citrix XML service on TCP port 80.
15. TCP port 2598 is the NEW port for session reliability with MPS3. It should be disabled at the server and Web Interface if not used.
16. Citrix Secure Gateway 1.1/2.0 does NOT support port 2598 for session reliability. (read more)
17. An application MUST reside on the same server as the application that calls it unless you are using PNA and content redirection.
18. Citrix Secure Gateway 2.0 does officially NOT support the "relay mode." Therefore you cannot use PN or an ICA file to connect through CSG.
19. When using Citrix Web Interface, Hotkeys are enabled and disabled by editing the template.ica on the WI server.
20. Microsoft hotfixes are FREE of charge. (You just have to call the technical support number to get them.) Also, you should NOT download Microsoft hotfixes from any third-party website, because these sites do not use the same version control as Microsoft and you have no idea whether you're getting the most recent Hotfix or not.