Tool for Publishing App-V on XenApp Farms
If you use both App-V and XenApp together, once you have deployed App-V virtual applications to your XenApp 4.5 and 5.
If you use both App-V and XenApp together, once you have deployed App-V virtual applications to your XenApp 4.5 and 5.0 Farm, you will want to publish the shortcuts to users. This can be a slow and tedious process for App-V virtual applications when using the XenApp Management Console, requiring you to reference sfttray, the OSD name, and then locate the correct icon file. This winter I was doing some work with XenApp and decided to make this process a little easier.

Download this free guide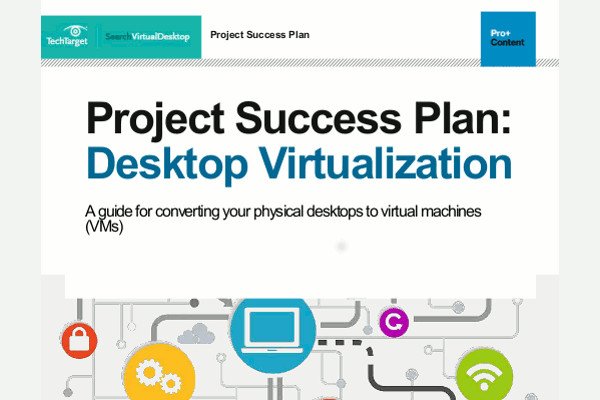 Demystifying desktop virtualization technology
In this guide we tackle some of the biggest head-scratchers facing VDI admins to help you get things straight. Save this PDF for tips and tricks for each phase of the virtual desktop migration process.
Originally, I located a downloadable tool from the Citrix Developer Network "Code Share" program called "XenApp Publishing Extensions 1.0" that looked promising. Shannon Ma, who no longer works for Citrix, had created this tool to allow you to right click on an existing application shortcut and pop up a wizard that would publish the thing the shortcut points to into the Management Console. I found a problem with using this tool with App-V. The problem tool was that because App-V is using a launcher program, the published icon ends up displayed to the user as a black box instead of the icon used by the original shortcut.
So I took the source code and fixed that issue. At the same time, I happened to be contacted by a customer asking about publishing to XenApp and was interested in my App-V Deploy and Publish Tools for deploying App-V virtual applications without a back-end infrastructure. In talking with the customer, we decided that a bulk publishing tool was needed. Using some code from the updated Publishing Extensions tool, I created a new wizard based tool that will input information from all of the App-V apps from the App-V management console instead of a shortcut. Start this wizard, use checkboxes to select which virtual appications, which servers in the farm, and enter the users or user groups from Active Directory, and it publishes all into the XenApp console. No matter how your users receive applications from XenApp (pn, pn agent, wi), they now have access.
The two tools are now available for free on the CDN Code Share as "XenApp Publishing Extensions 2.0". These two tools work with any style of App-V distribution, including the full App-V Management Server, SCCM, and "Stand Alone Client". The tools work with XenApp 4.5 and 5.0, but not 6.0 due to changes in the Citrix SDKs. They are free. Information about them, and downloads for both an msi and source code are available from the Citrix site at http://community.citrix.com/display/xa/Citrix+XenApp+Publishing+Extensions+2.0