The merging of Desktop Virtualization and EMM: Welcome to the new End User Computing
Last month we announced that we merged the contents of ConsumerizeIT.com into BrianMadden.
Last month we announced that we merged the contents of ConsumerizeIT.com into BrianMadden.com. Whereas BrianMadden.com previously focused on Windows-based desktop virtualization, this increased our coverage area to also include the consumerization of IT and Enterprise Mobility Management (EMM). Many people have since asked "What is EMM?" or "What does EMM have to do with Desktop Virtualization or BrianMadden.com?" That's what I want to answer today.
Last summer I wrote an article, "The merging of desktop virtualization and the consumerization of IT. Welcome to the new end user computing." The gist of it was that if you don't deliver the desktop (or "end user experience") that users want today, "consumerization" means that they can go and get it on their own. The iPad in the enterprise is a great example—but not for the reasons you might think! Sure, "consumerization" gets the blame for the iPad being there in the first place, but it also makes the IT admin's life difficult. I mean if you try to "solve" the iPad problem with VDI, you'll just drive your users to things like Dropbox, Google Docs, and QuickOffice since trying to use Windows desktop applications on a touch-based device like an iPad is a horrible user experience. So if you want to be in the role of delivering desktops and apps to your users, you have to figure out how to do that to all devices—not just laptops—and when you get to tablets and phones, you'll find EMM.
What is EMM?
Quite simply, Enterprise Mobility Management is the collection of software, products, concepts, and theories that are used to manage mobile devices in the enterprise. Think of it like desktop management, except this applies to everything other than Windows and Macs. (So EMM is about iOS, Android, Windows Phone, Blackberry, etc.)
In the old days we used to call this Blackberry. Then in 2010 the Mobile "Device" Management (MDM) space was born where we tried to manage iPhones and Androids as if they were Blackberries. That was cool in concept except that unlike the Blackberry days of the prior decade, many individual employees bought their own iPhones and Androids and wanted to use them for work. The enterprise's first response was to try to lock them down like they were Blackberrys with MDM software, but that didn't 100% work because (1) iOS and Android don't provide security controls as granular as Blackberry, and (2) most users don't want their "personal" devices locked down so much. (It sucks to have to enter your 12-character domain password to unlock your phone just to take a picture of your kid.)
In response, the MDM space quickly evolved into the Mobile Application Management (MAM) space, which was pretty much like MDM except you wrap your security controls around the individual corporate applications instead of around the whole phone (or tablet). So the idea is that the user can have an unlocked device for their camera, Gmail, and Facebook, but in order to unlock their corporate email client, they might have to enter their domain password. MAM also allows the corporation to provide encryption for the corporate apps, remote wiping of just the corporate stuff, and the ability to restrict corporate data to corporate apps. (So email attachments from corporate data might only be able to be opened by corporate Office file editors.)
For awhile there were a lot of "MDM versus MAM" debates in the industry. MDM was the more mature technology, but MAM seemed like it would be the future. This argument is pretty much over now as most of the traditional MDM vendors have bought or built MAM products, and most of the MAM vendors have bought or built MDM products. So now mobile management is really a combination of both. (And certainly there are still situations where you might want to use one or the other, but it's not really MDM versus MAM. That would be kind of like "desktop management versus application management." They're related, not competition.
Why does EMM matter to desktop people?
The point of this quick lesson about what EMM is that all of us, as "desktop people," must get on board with EMM. Trust me. This will be huge in our lives and we have to start to understand it now. We're already starting to see companies who have decided to stop building traditional desktop apps and instead are only building apps for phones and tablets. And Microsoft has talked again and again about how the future is mobile. (Actually, I think everyone's talking about that, right?)
For more proof of this, look no further than the biggest traditional vendors in the desktop virtualization space. Both Citrix and VMware have gotten into EMM big time. Citrix added MAM capabilities to their CloudGateway product, bought MDM vendor Zenprise, and is creating offerings called MDX and XenMobile to manage native apps and data on your iPhones, iPads, and Android Devices. VMware is creating their entire Horizon Suite which includes Horizon Mobile (a hypervisor for work and personal Android VMs on your phones), and they've announced MAM capabilities for iOS. In both cases these are not from other random distant groups, these are part of their core products.
If you want to look at the future of enterprise technology, look at all the EMM companies out there like Good Technology, AirWatch, MobileIron, AppSense, Fiberlink, Blackberry, Symantec, plus Citrix, VMware, Microsoft and about 50 others. I promise you this is huge. We're betting on this big time at BrianMadden.com.
In fact now that we've re-merged ConsumerizeIT.com back into BrianMadden.com, we've written 108 articles in the past 12 months about EMM, most of them in fact written by this guy: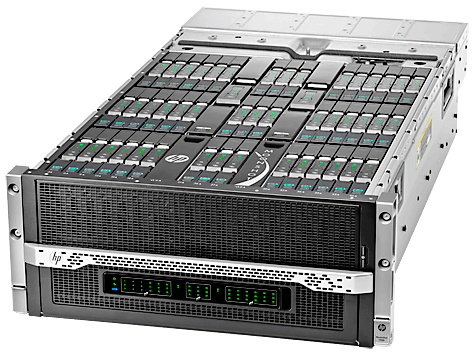 That's Jack Madden (LInkedIn | Twitter). He joined us full time in the Summer of 2011 initially helping out Gabe and me as a junior member of our desktop virtualization team. But after a few months he sort of fell into the EMM space, and for the past year-and-a-half he has been focusing on EMM full time. That's been great for us because since MDM, MAM, and EMM are so new, Jack wasn't really missing out on too much by picking up the space in 2011. Plus it was great for Gabe and I because we can focus on the core desktop and application stuff while learning about EMM from Jack.
Jack was a coauthor (along with Gabe on me) on The VDI Delusion, and he's got his own book about EMM coming out in April:
I've been reading early drafts of this book and it's fantastic. It really digs into how you make all this work in your enterprise, including how MDM and MAM products work with the devices under the hood, how all the mobile email and file sync products fit into the enterprise, and how to build this whole "dual persona" thing that everyone's now talking about. (It's out now, and you can find it on Amazon.)
We're not giving up on desktop virtualization!
Adding a major topic to BrianMadden.com (and, by extension, BriForum) does NOT mean we care less about desktop virtualization. It's like having a second child—we're creating more love to give!
But as I wrote before, if I've built up any credibility in your mind after 17 years in IT and 12 years writing, EMM is going to be huge. And it's going to be super important to us "desktop folks" as our jobs evolve away from providing Windows desktops and applications to providing access to corporate data and apps. More and more that "access" is going to be from touch-based non-"traditional" devices like phones and tablets, and we will have to get on board. We're going to have to figure out the basic stuff like what apps do we run and how to get the apps on those things, but we'll also have to understand the management of the devices, the security, and identity.
It's not all bad of course! The good news is that the Microsoft Windows operating system that we deal with in our "main jobs" was designed 25 years ago. These mobile OSes were designed 7 years ago. So things like sandboxing of apps and ease of install and removal are just built in to these mobile OSes. Fun times! In another 5 or 10 years we'll look back and laugh that "mobile" and "desktop" apps were even separate things, but like I said for now, we have to start paying attention to mobile even if we're desktop people.
So that's EMM, mobile, and our plans for BrianMadden.com and BriForum. It's going to be huge for us but we're not losing the efforts of desktop virtualization that we've built in the past decade. Gabe and I are still writing about the desktop space, Windows applications, and VDI, and Jack will provide additional coverage on top of that for this new space. If you really, really don't want to hear about EMM, did you know you can subscribe to topic-specific RSS feeds on BrianMadden.com? Just click on the "Desktop Virtualization" menu item above to get to the Desktop Virtualization topic page, and then click on the RSS icon in the upper right corner.
Okay, I'm off to the South Bay for meetings today. I will only be bringing my phone and tablet!