The BrianMadden.com Friday Notebook: January 20, 2017
Featuring Simplivity, Okta, and Landesk, plus this week we spent more time looking at all things Citrix.
Here's what happened and what was interesting in the enterprise mobility and end user computing space in the week leading up to January 20, 2017.

Download this free guide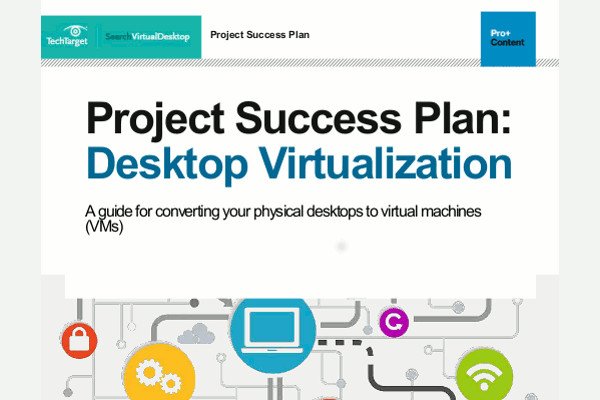 Demystifying desktop virtualization technology
In this guide we tackle some of the biggest head-scratchers facing VDI admins to help you get things straight. Save this PDF for tips and tricks for each phase of the virtual desktop migration process.
News
Congratulations to Simplivity, who is being acquired by Hewlett Packard Enterprise. We're looking forward to catching up with HP and seeing what their plans are; it's good to see them getting into the game.
From the "how the heck did we miss that?" department, back on January 3rd, Clearlake Capital announced that it will acquire Landesk and merge it with Heat Software, another systems management vendor that it owns. (Seriously, I don't know how we missed it before.) We'll take a closer look at this in the coming weeks—there are more acquisitions coming, and they're also planning on changing their name soon (that includes AppSense, too).
Okta released their annual Businesses @ Work report, and I heartily recommend checking it out—it's a good look at trends in enterprise cloud apps and identity. (For example, you can look at the relative popularity of various cloud apps; and of course I say "relative" because Okta's customers are, by definition, all cloud-forward.) I also like this report because Okta, as an identity provider, is a neutral party when it comes to these cloud apps, and especially because it's based on real customer data, not surveys.
Microsoft acquired another artificial intelligence startup, called Maluuba. Like many others companies, Microsoft has been talking about AI a lot as of late (check out Satya Nadella's AI session from Ignite 2016.) If you're not thinking about artificial intelligence, it's probably time to start. We've written a bit (here and here), with more coming soon.
Rumors about Windows 10 "Compatible Shell" sound similar to Continuum, but it looks like it will be better and more flexible.
Microsoft will make Windows 10 upgrades free for more Windows 10 subscription plan users. (Mary Jo Foley)
Citrix is making it easier to upgrade XenMobile.
IDG is being acquired by China Oceanwide Holdings Group and IDG Capital. (Reuters)
Avaya declared bankruptcy. (Reuters)