Quick Impressions from Citrix iForum 2006
As Brian isn't here at iForum this year, I thought I would send over a view of what I am seeing here at the show.
As Brian isn't here at iForum this year, I thought I would send over a view of what I am seeing here at the show.
Attendance at the show looks about normal to me (I heard a number of 3000). A few partners are missing from the show floor this year but as usual there are a few new faces as well.

Download this free guide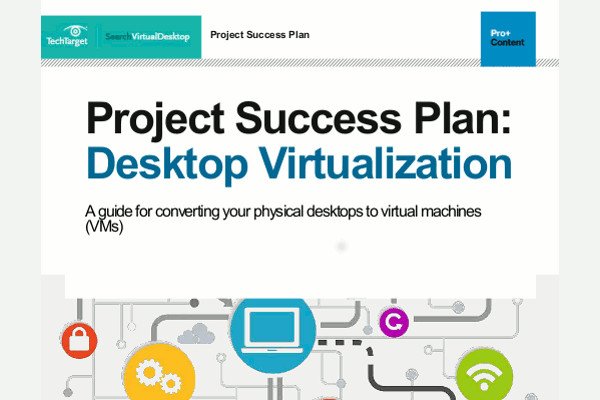 Demystifying desktop virtualization technology
In this guide we tackle some of the biggest head-scratchers facing VDI admins to help you get things straight. Save this PDF for tips and tricks for each phase of the virtual desktop migration process.
I suppose the big news is what isn't. Ohio isn't released, and sounds like maybe Q1 2007. While some knew this coming in, I have talked to quite a few people here that are disappointed at the lack of a release. What is new is a downloadable beta of Project Tarpon, which would be released when Ohio happens.
That said, I am in fact not disappointed in what I heard today. I should note that I came not expecting to hear much - in fact I've been getting more interested in what is going on in Redmond lately to be much interested in Ft. Lauderdale. Without a new release to hype, Mark Templeton took most of the 2 hours of his keynote today talking about vision. Maybe Citrix is getting better at describing their vision, or maybe we all are finally just "getting it", but it was well done. At this annual meeting for customers, it is important for Citrix to present vision and push their customers to start thinking about where they want to go in the future - as opposed to where Citrix wants them to go today. And that is just what Mark did.
It was a vision not dominated by the word Access (although it certainly is a key word). It was about how people view and use technology. I won't attempt to describe this to you here as I can't do that story justice here. I look at the message as an opening of a dialog about what it is that we do. Not everything in the vision presented will make complete sense to a lot of customers. But it makes a good starting point - one that integrators will want to leverage in talking to their customers. Bottom line: I am more interested in Citrix today than I was yesterday.
If enough of us feel that way then the conference will have been a success for Citrix.