Microsoft kills Windows RT. "This is a huge mistake!" says no one.
One of the best announcements from Microsoft's Windows 10 event last week as that they're killing Windows RT. There are no words to describe how happy I am about this.
One of the best announcements from Microsoft's Windows 10 event last week as that they're killing Windows RT. There are no words to describe how happy I am about this. (Actually, there are lots of words to describe it, such as my 2013 article, Microsoft should be ashamed at how awful the Surface RT tablet is).

Download this free guide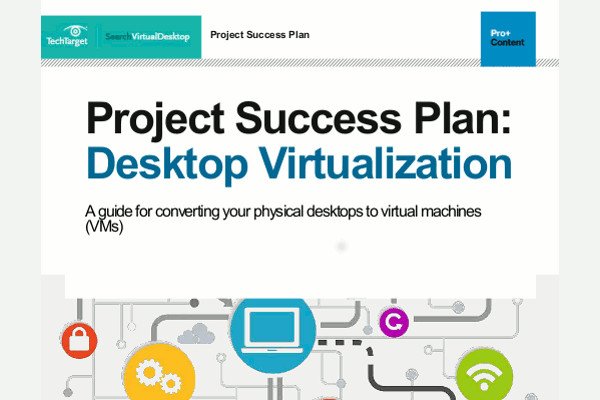 Demystifying desktop virtualization technology
In this guide we tackle some of the biggest head-scratchers facing VDI admins to help you get things straight. Save this PDF for tips and tricks for each phase of the virtual desktop migration process.
If you're not familiar with Windows RT, it was the version of Windows that ran on ARM processors. The problem with it was that it only ran Windows Store apps (or whatever the new touch-based apps are called now), and Windows Store apps are not the same as traditional Windows desktop apps. This is problematic because the whole value of Windows is based on the millions of existing apps that exist, so a Windows device that can't run existing apps doesn't have a ton of value. (Not to mention the fact that many buyers were casual consumers, lured by the price of a "Windows laptop", and they had no idea until they got home that their existing software couldn't run on it. I personally consoled three different non-techie people who made that mistake.)
Sure, you can look at a device like the Surface RT and compare it to an iPad, and a lot of people would agree (myself included) that the Surface RT is preferable if looking for a laptop replacement. But it will suffer due to the lack of apps. Writing a Windows Store app requires a complete rewrite and complete new UI for an app, so if a vendor chooses to go down that path, they'll choose to write an iPad app since there are probably 100 times more iPads in the world than Surface RT devices.
The other problem with Windows RT is that Intel hated it, since obviously its whole purpose was to run on non-Intel processors. You can bet that this lit a fire under Intel to get them to create even higher performing processors with very little processor consumption—something they did while still retaining x86 compatibility and the ability to run any existing Windows app.
Microsoft tried to paper over the shortcomings by including a desktop with Windows RT, but that just made things worse since it couldn't run normal Windows desktop applications. To be honest if they just went whole-hog towards touch-based apps, they would have been more clear about their intentions.
Regardless of the reasons, the value of Windows remains the fact that there are millions of existing desktop applications that people still need to use today, and luckily today's mobile x86-compatible processors from Intel are well-suited for mobile devices. Windows 10 looks like it's a great step in terms of being able to run new-style Windows Store apps side-by-side with traditional desktop apps, so x86 tablets, convertibles, and touch-enabled laptops will be useful for everyone. ARM-based Windows is not needed for larger-format devices at this time, and this is a good move for Microsoft.