Microsoft just announced a new "Enterprise Mobility Suite," but it leaves a lot to be desired.
Yesterday Microsoft announced Office for iPad and an Enterprise Mobility Suite at a press event featuring new CEO Satya Nadella. There are plenty of articles covering Office for iPad, so for today I'll concentrate more on how the new Enterprise Mobility Suite stacks up to the competition.
Yesterday Microsoft announced Office for iPad and an Enterprise Mobility Suite at a press event featuring new CEO Satya Nadella. There are plenty of articles covering Office for iPad, so for today I'll concentrate more on how the new Enterprise Mobility Suite stacks up to the competition.

Download this free guide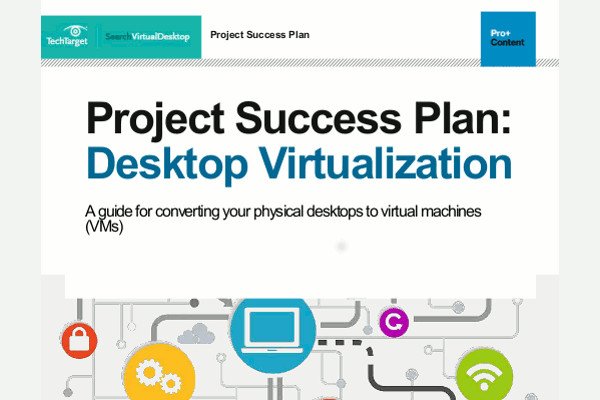 Demystifying desktop virtualization technology
In this guide we tackle some of the biggest head-scratchers facing VDI admins to help you get things straight. Save this PDF for tips and tricks for each phase of the virtual desktop migration process.
Yesterday's announcements
It's telling that Nadella's first big event was focused on mobility and the cloud, not Windows or any of Microsoft's other products. There was a lot of excitement about Nadella on Twitter, and in general the sentiment was that we were seeing a new, changed vision of where Microsoft is going. (You can read Nadella's blog post or watch the video to see for yourself.) Time will tell on this one, though.
Anyway, the first big announcement of the event was Office for iPad. It includes Word, Excel, and PowerPoint, and judging by the demos and audience response, it looks great. However, all that excitement gets tempered really fast when you realize that Office for iPad requires buying into Office 365 and OneDrive to actually be useful.
The next announcement was the one that I actually want to talk about: the new Enterprise Mobility Suite, which consists of Windows Intune, Azure Active Directory, and Azure Rights Management Server.
The Azure parts are definitely interesting, and nobody can dispute that advances in identity management and authentication are crucial for the future of end user computing. Nadella also highlighted some of the possibilities that come with using Azure Mobile Services and Azure Active Directory APIs in mobile apps, such as content syncing and single sign-on—indeed, there's a lot to look forward to.
However, more basic questions remain about how Microsoft can help deal with all of the iPhones, iPads, and Android phones and tablets invading companies. To answer that we have to look at Windows Intune and how it compares to other enterprise mobility management products. (This is actually a question we hear often from audience members at our events.)
A closer look at Intune as an EMM solution
Windows Intune was launched in 2011, and soon enough it evolved to cater to mobile devices by providing an app store for iOS and Android and by leveraging Exchange ActiveSync for device management. Now Intune includes native Company Portal apps for iOS and Android as well as full,platform-specific mobile device management capabilities—we're talking configuration profiles for iOS, and a Device Administrator agent (part the Company Portal app) for Android.
In this respect, Intune is just like any other mobile device management platform. It supports all the iOS APIs; for Android it just does the basics, but support for the Samsung Knox MDM API is coming soon. Intune can be used on its own in the cloud, or it can be used in conjunction with SCCM.
In reality, some of the updates and features seem to take a while to roll out; the features listed for the two different deployment options aren't always the same, and when I spent some time with a trial account last month, most of the iOS 7 configuration options were missing. However, when I talked to Microsoft recently, they said that their goal is definitely to have feature parity between the two deployment options as well as full implementation of iOS 7 MDM APIs.
Next, what about mobile app management?
One of the top MAM use cases is 3rd-party email apps, and for this Intune doesn't really have anything to offer. You could always use the Outlook Web App (and OWA 2013 is actually usable on mobile devices). There's also a native OWA app, but it's only for iOS, requires Office 365, and doesn't have great reviews. So if you want an email app, you'll have to look at other vendors like NitroDesk or Divide.
Intune does work well for pushing apps and providing corporate app stores. Company Portal apps are available for iOS and Android, and they can be used to both sideload corporate apps and link to public app stores.
For file syncing and document editing, which are established parts of most EMM solutions, there's obviously Office 365 and OneDrive, an additional expense on top of Intune or the Enterprise Mobility Suite. However, Brad Anderson mentioned in a blog post that over time Intune will have the ability to manage Office apps.
Last, for more mobile app management capabilities, I've been told that app wrapping is on its way.
The verdict
In case you haven't been keeping score at home, here's how Intune and Microsoft in general stack up as an EMM solution:
The MDM and and corporate app store are good.
However, there's nothing for containerized email.
File syncing and document editing can be good if you buy into Office 365.
Identity and access management will be really cool if you're ready to use Azure.
App wrapping and Knox support are coming at some point.
You can see that the problem with Microsoft's EMM offerings is that unless you're willing to transition to Office 365 and make some other major changes, all you can get is basic mobile device management and a corporate app catalogue app. This is in contrast to other EMM vendors, where you can get a wider range of mobile app management component without forcing major disruptions to the back end of your environment.
Regardless, as I mentioned previously there was a lot of buzz around the way that Nadella was talking about the future. And another positive thing is that Enterprise Mobility Suite will have straightforward, per-user licensing. Seriously, licensing that makes sense, from Microsoft. How awesome is that?!