Microsoft is creating a Windows remote DaaS product based on Azure? How disruptive will 'Mohoro' be?
Yesterday, Mary Jo Foley broke the news that Microsoft is developing a service based on Azure that will offer pay-per-use Windows desktops dubbed "Mohoro". According to her, this is in the very early development stages and is not expected to be released this year.
Yesterday, Mary Jo Foley broke the news that Microsoft is developing a service based on Azure that will offer pay-per-use Windows desktops dubbed "Mohoro". According to her, this is in the very early development stages and is not expected to be released this year. She even went so far as to investigate the owner of Mohoro.com and Mohoro.net, which are both owned by…wait for it…Microsoft! (Who apparently never heard of MarkMonitor to hide that sort of thing?)

Download this free guide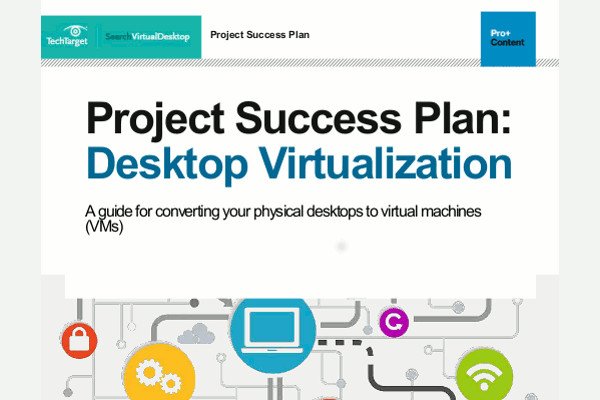 Instant Download: All-Inclusive 51-Page VDI Project Success Plan
When planning for VDI success, where do you begin? What options are available? What challenges might you run into? This expert all-inclusive VDI guide features 12 chapters to provide details on how to plan for a successful deployment, compare vendors and products, determine your ROI and much more.
By submitting your personal information, you agree that TechTarget and its partners may contact you regarding relevant content, products and special offers.
You also agree that your personal information may be transferred and processed in the United States, and that you have read and agree to the Terms of Use and the Privacy Policy.
Mary Jo went on to compare Mohoro to Windows InTune, specifically about how InTune is Microsoft's cloud-based extension of System Center, and how Mohoro appears to be the cloud-based extension of RDS. One of her sources called it "RemoteApp as a hosted service," which would seemingly limit it to a terminal server-like role, but why stop at apps?
We've written about these scenarios in the past. A few years ago, Microsoft announced the ability to run Windows Server instances in Azure by uploading VHD files that you then access via RDP. Brian wrote more recently about the implications of Microsoft running desktops from Azure and if they had to respect their own EULA. As it stands today, that EULA does not allow for running Windows desktop operating systems in a fully multi-tenant architecture. That's a mouthful, but essentially it means that each company must have dedicated hardware at a hosting provider for their Windows 7/8 desktops. There are many interpretations of that stipulation, with some believing that only refers to the compute (so each customer would only require their own VDI hosts) while others believe that it means compute and storage need to be completely separate.
If Microsoft makes their own solution, can they call their own shots with regards to the EULA? They can't sue themselves, but the cloud providers that have to adhere to that asinine policy sure can!
Perhaps that quote about "RemoteApp as a hosted service" represents the entirety of the solution. If Microsoft were to use RDSH in a multi-tenant fashion, they would be operating within the confines of their own EULA, avoiding any unwanted attention from customers or the US Department of Justice.
We asked several of our friends about what they thought of the announcement, and here are a few of things they had to say:
Ruben Spruijt (@rspruijt) says: "My assumption is that it will be only the RDSH (TS) role and not the RDVH role. To compete with Amazon, they need to do this. Running ProjectVRC on the high performance Azure VM will be a nice Reality Check."
So at the very least that's another indication that this is for RDSH only. Nonetheless, perhaps a EULA change is in the future, since it appears our suggestion that the future of Windows is middleware is beginning to materialize.
Claudio Rodrigues (@CRod) speculated that this would be incredibly useful for varying workloads because you'd have a cloud-based solution that can dynamically adjust to needs at any given time. Imagine encoding a video and scaling your VDI desktop resources up to something massive, like 32 vCPUs and 512GB of RAM. Or for futuristic datacenters that "follow the sun" around the globe, providing access at peak times around the clock, and even moving VMs between datacenters based on cheaper power, more resources, and so on.
Finally, another person who would rather remain anonymous quoted a Microsoft licensing mobility document that says, "Our analysis and market research indicates that although there is a demand for better management of desktops from end user customers, we have not yet seen a quantifiable demand from the end user or market that demonstrates a need for Windows hosted desktops in the Public Cloud at this point of time."
He went on to say that he fears Microsoft "...will offer this new service to applications delivered via their Windows App Store. It would be easier to offer apps for either download or Azure hosting on a subscription basis. That would be a sticky way to get new apps into their distribution channel where they can make 30% but it won't solve our legacy business apps problem."
While that would seem to also indicate that Microsoft is leaning more towards and RDSH-based solution, I certainly hope the last part about only delivering App Store apps doesn't come true. Whatever is happening, it's likely to shake things up a bit. How much (and who is affected) remains to be seen.