Many claim Apple's 128GB iPad is a threat to Microsoft Surface. Is this true?
Yesterday Apple announced that they'll release a 128GB version of the iPad.
Yesterday Apple announced that they'll release a 128GB version of the iPad. (This is not a next generation iPad, rather, it's the same one they're currently selling with an option for 128GB.)

Download this free guide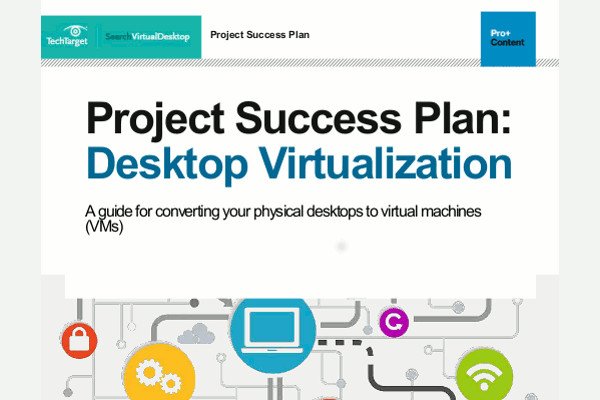 Instant Download: All-Inclusive 51-Page VDI Project Success Plan
When planning for VDI success, where do you begin? What options are available? What challenges might you run into? This expert all-inclusive VDI guide features 12 chapters to provide details on how to plan for a successful deployment, compare vendors and products, determine your ROI and much more.
Many are claiming this is something that Apple is doing specifically to target Microsoft's Surface tablet with an x86 processor running "real" Windows 8 Pro. The timing of Apple's announcement seems to corroborate that—Apple will ship the 128GB iPad on February 5th, just a few days before Microsoft ships the Surface with Windows 8 Pro. And the other bloggers do have a point that Apple's press release focuses exclusively on business use cases for 128GB.
So even if there's some truth to Apple aiming at Microsoft, you have to wonder: is a 128GB iPad really a threat to the Surface?
The answer is simple. NO!
Many people, myself included, are really looking forward to an x86-based Surface. While I have repeatedly panned the ARM-based Surface (and Windows RT in general), the Surface Pro is aimed for a completely different segment. Since it's based on an x86, it can run all existing Windows-based desktop applications. So if that's your requirement, then no, the 128GB iPad is not a threat since it can't run those apps. And if you want a Surface tablet but don't have the need to run traditional Windows desktop applications, wouldn't you just buy the cheaper, thinner, lighter, longer lasting ARM-based Surface running Windows RT?
So in this case I'm absolutely supporting Microsoft by saying that no, the 128GB iPad is not a threat to the Surface tablet.