Kyle: My favorite articles of 2019—Now featuring more than security, like identity and more!
I've learned to actually branch out more this year covering a wide variety of topics—not just security.
With 2019 coming to a close, let's take a look at my favorite articles that I wrote for this year. I covered a lot more different EUC topics in 2019 compared to 2018. (You can check out Jack's favorite articles of 2019 here.)
This year, I expanded to cover more than just security or digital assistants, adding identity, workflow applications, and even a little desktop virtualization to my ever-expanding repertoire.
Use the holiday break to relax and read some articles you may have missed that I particularly enjoyed writing!
State of mobile security
Given that security remains my forte, it shouldn't be a surprise that I started the year off finishing our deep dive into mobile security statistics. I spoke with numerous mobile security vendors, like Lookout, Wandera, and Zimperium, to get a more accurate and less fearmongering look at mobile security. It was a fun project because it involved multiple articles providing actual data before culminating into a final article where we provided our analysis of what we learned.
Additional related articles:
Testing out exploits
When you learn about exploits out in the wild, sometimes you want to test them, too—or at least we did a couple times. If we could pull it off, then anyone else could easily as well.
The easiest one to try out was on just how simple it is to sideload iOS apps onto your iPhone. There were some more complicated methods involving Xcode, but it turns out you can just as easily sideload an app without jailbreaking. You download the app directly onto the phone from the mobile browser from one of the many available app stores! (Additionally, it seemed to resonate and became our most-read article of 2019!)
Another test involved a biometric hack I learned about at Black Hat that involved fooling Face ID. Jack and I tried out and got it to actually work pretty easily. It involved putting black tape on glasses and then adding a small white dot. It exploited how Face ID reverted to 2-D characteristics when someone wears glasses.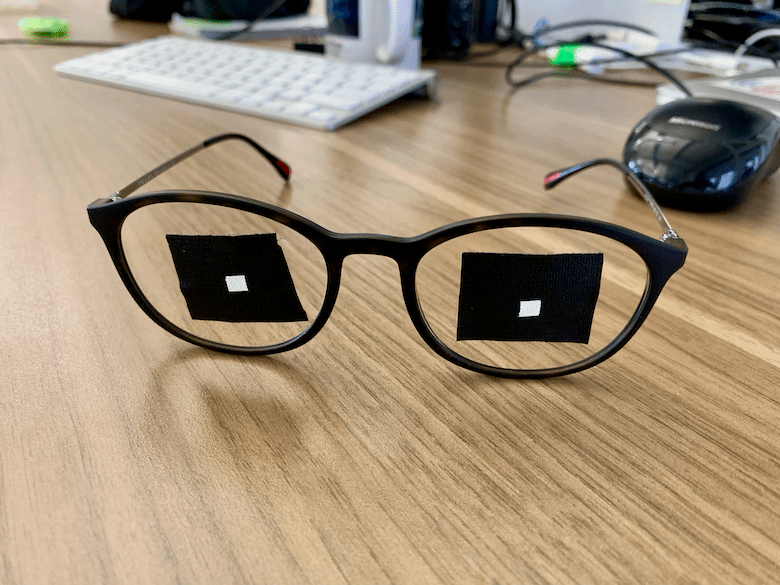 Related article:
Cloud gaming
I love playing video games and given that they're way out of scope for us here at BrianMadden.com, I jump at any opportunity to write about anything relevant. I got my wish thanks to Google announcing Stadia and then releasing it this fall, as well as Microsoft starting their xCloud beta. To keep it on topic for our site, we discussed it from the view of how Google now gets to learn about the struggles of bringing VDI to the marketplace.
Related article:
Getting a little opinionated
Given I'm still fairly wet behind the ears when it comes to the EUC, I tend to keep my opinion to a minimum, instead focusing on reporting the facts and offering some analysis. However, I have started offering some opinion-focused content, with more to come in the future.
I first turned toward the oft-discussed passwordless future. We hear a lot about how ditching passwords is the right move, but we haven't seen enough actual progress (granted it'll take time). What we see now is the "passwordless experience," where passwords aren't used day to day, but still exist. It's a definite improvement and it has all of us talking about ditching passwords and that's a step in the right direction!
Related article:
Passwords and identity
One goal for myself in 2019 was to move beyond merely covering security and identity seemed like a natural area to move into. The two often go hand in hand, as stealing credentials is often the primary way for attackers to breach a company. Since Jack covers identity a lot too, I focused more on the authentication side, especially in regard to passwords.
Related articles:
Workflow apps
Another area I began to cover is workflow apps, which have seen a lot of movement over the past year. All the major vendors are offering their own workflow tools, such as VMware's Mobile Flows, Microsoft's Power Automate, and Citrix's Sapho integration. It remains to be seen how much customers actually use any of the above yet (I haven't been able to talk to any customers actually using them yet), but there has to be some sort of interest given the announcements throughout the year, such as the more recent Power Automate updates and Citrix Workspace intelligent experience going GA just before the end of the year.
Related articles:
On to 2020!
We have some exciting articles already planned for 2020, so check back here in the new year!