Is the world ready for the BYOPC / employee-owned PC?
We've written quite a bit about the Bring-Your-Own-PC (BYOPC) / employee-owned PC concept over the years. (Check here and here if you're not familiar with the concept.
We've written quite a bit about the Bring-Your-Own-PC (BYOPC) / employee-owned PC concept over the years. (Check here and here if you're not familiar with the concept.) Now that Citrix and VMware are getting closer to releasing their client hypervisors and the economic recovery means that we'll have to start fighting for good employees again, I wonder: Are we ready for the employee-owned PC?

Download this free guide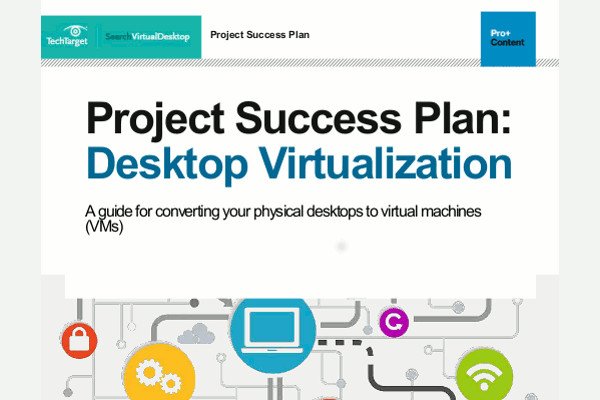 Demystifying desktop virtualization technology
In this guide we tackle some of the biggest head-scratchers facing VDI admins to help you get things straight. Save this PDF for tips and tricks for each phase of the virtual desktop migration process.
The concept looks great on paper. Employees are happier because they get to use whatever type of laptop running whatever OS they want. IT is happier because they don't have to deal with the daily minutiae of managing the employee's laptop. Sounds great!
But is it really so simple?
The biggest logistical question is whether IT can really get away with not supporting an employee's personal environment. Sure, IT can technically make a policy that says they only support the corporate VM and not the underlying OS. But just imagine how often you'll hear "I don't care that you don't support it! I need my photos back now!!" coming from the IT cubie area.
In the intro to this article, I alluded to the fact that client hypervisors might help the employee-owned PC even though they're not specifically designed for it. Just image: the client hypervisor means that IT can now get back "under" the employee-managed OS. Not only is this great from a security and performance standpoint (in that the corporate VM can run on a secure host and be guaranteed a minimum level of performance), it also means that the employee guest could be more easily patched and backed up (as much as we don't want to have to do that).
Of course client hypervisors are not the only thing driving the employee-owned PC concept. A lot of people are looking at this as an Echo Generation / Gen Y thing. This group (which turns 30 this year!) is less willing to accept cheap plastic boring Windows laptops for their work computers while they get to use Macs at home. In the old days we used to be able to say, "Fine, if you don't like it, find another job!" But as the economy starts to recover and this slice of the workforce has a choice of employers, we'll have to do everything we can to fight for them. And offering them a Mac and an iPhone instead of a Dell and a Blackberry might be a good step in that direction.
My point is that while a lot of us have thought about the concept of the employee-owned PC, it looks like it's soon going to be time for us to decide whether this is something we want to support or not. So to best make our own decisions, I ask you: Is anyone using the employee-owned PC concept at your company? If so, how does the program work? What products are you using, and what problems have you run into? What would you do differently?
And for those who aren't doing the employee-owned PC thing yet, do you ever think you will? If so, when? If not, did you try it? Why did it fail?