Friday Notebook, October 5: Intune Win32 app deployment preview; Windows 10 update
Also: iPhone Xs Max and Apple Watch 4; more Microsoft Ignite coverage; Win10 October update; Parallels and Thinprint collaboration; and plenty of security news.
This is our weekly log of desktop virtualization, enterprise mobility, and end user computing news.

Our blog posts

Download this free guide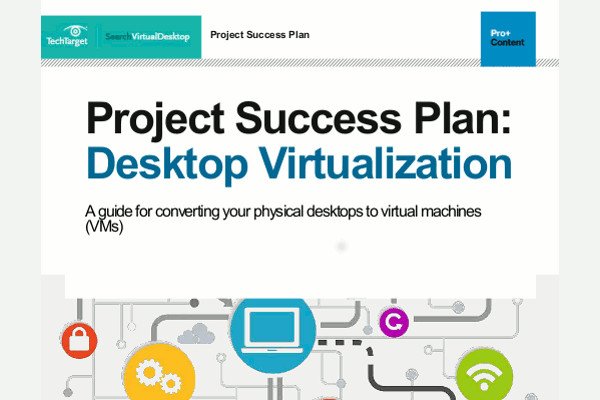 Demystifying desktop virtualization technology
In this guide we tackle some of the biggest head-scratchers facing VDI admins to help you get things straight. Save this PDF for tips and tricks for each phase of the virtual desktop migration process.
Microsoft news
Last week was Microsoft focused due to all the Ignite coverage and that trend continued into this week, especially as Microsoft showed off more about Win32 app deployment through Intune, released Windows 10 1809 October update, and then revealed new hardware. Microsoft Ignite 2018 on-demand breakout sessions videos are now also available online!
One of the biggest announcements last week for Ignite was the Intune Win32 application deployment. This week, Microsoft showed off a "sneak peek" of the public preview of this feature, which should debut in the next Intune update for existing Intune customers to try. IT administrators will be able to add, install, and uninstall apps for Win10 users, while Intune will review requirement rules and let users know what they need to do. Microsoft provides an overview of how the process will work, which includes packaging the apps and uploading them to Intune using the already-released Intune Win32 App Packaging Tool.
The Windows 10 1809 October update began rolling out this week, and volume-licensing customers will see it sometime over the next couple weeks. Some of the new features include the Microsoft Threat Protection, which brings Windows Threat Protection, Office 365 TP, and Azure TP together under one dashboard. Other major security features I covered last week also made their debuts, such as password-less login using the Microsoft Authenticator app and the updated Secure Score. Other new security features in the 1809 update include reduced attack surface; support for Win7, 8.1, and Windows Server 2019; and more. On the deployment and management side, the expanded Windows Autopilot features are live and Desktop App Assure, for app compatibility, is out in preview. Check out all the new features for IT admins here.
Remote Desktop Services 2019 is now generally available alongside Windows Server 2019. Learn more about RDS and Windows Server in Benny's article. Dane Young also put together a very illustrative guide for Citrix users to set up Citrix Virtual Apps and Desktops with Windows Server 2019.
ConfigMgr Technical Preview update 1810 is out and includes a dashboard that allows admins to investigate and discover management insights about their environment, including new co-management features such as defining app compliance policies and determining the status of those policies with Intune.
On Tuesday, Microsoft showed off its next hardware iterations, focusing on their Surface line of tablets and laptops. The Surface 6 and Surface Laptop 2 will be available in consumer and business versions. The base hardware is the same for both versions, coming with 8th generation Intel quad-core processors, but can either come with Windows 10 Home or Windows 10 Pro. Neither version will include Win10 S Mode, which is now relegated to the Surface Go. Naturally, after the announcements, people began writing and tweeting that Microsoft is "out-Appleing" Apple.
Industry-ish news
With all the Microsoft news out of the way, it's time to see what else happened this week. It was fairly quiet as is the usual the week after a major show, but a lot of the news out there definitely seemed to focus on security; probably no surprise as October is cybersecurity awareness month.
Eight character passwords remain easy to hack. It took IBM's X-Force Red about three minutes on average to crack, with special characters only adding about 45 minutes to that time. Time to utilize password managers and 2FA.
The Information Security Forum updated its "Standard of Good Practice" for IT professionals, focusing on assessing and managing risks. Nothing they recommend should be too surprising to anyone.
We're starting to pay more attention to mobile phishing, but don't ignore voice phishing scams, which continue to become harder to detect.
Smaller businesses face bigger security risks and tend to be easier targets. And just like they shouldn't skimp on MDM, they should also invest in security.
Fugue released its Cloud Infrastructure Report and the survey results show that 92% of IT and security professionals are concerned that cloud misconfiguration could lead to security events.
I've covered how malicious browser extensions continue to make it to users, with Chrome one of the more lawless web browsers, as far as extensions go. Now, Chrome 70 will overhaul extensions. Some of the changes include requiring two-factor authentication for developer accounts to lessen the chance the account gets hacked (leading to events like the MEGA.nz hacking), extension code must be easy to read and understand, and extensions that request higher permissions will undergo a more thorough review process and ongoing monitoring. Users will also be able to restrict how and when extensions can access site data, if it needs to. Nothing major, but I welcome any improvement.
Thursday's big news was that China allegedly infiltrated nearly 30 companies, including Amazon and Apple, using a microchip the size of a single grain of rice. Apple, AWS, and Super Micro pushed back on this report soon after, with Apple's denial very strongly worded. The news set off a lot of discussions on Twitter about it, both on the story and the reporting of it. I'm curious where this goes and whether the story holds up as more and more IT people pick at it.
Parallels and ThinPrint announced new integrations for customers using Parallels Remote Application Server to make it easier for virtual desktops and apps users to print without relying on IT admins for support, as well as make it easier for IT to manage printing tasks.