Friday Notebook, October 26: Windows 10 is at more than 50% in the enterprise
Also: Mobile malware; deploying MTD; Citrix earnings; IGEL OS updates; VMware Workspace One updates; GrayKey defeated (for now) and more!
This is our weekly log of desktop virtualization, enterprise mobility, and end user computing news.
Our blog posts
Kyle: What is mobile malware, really? Security vendors like to group a variety of software under the term "mobile malware," so Kyle broke down the topic.

Download this free guide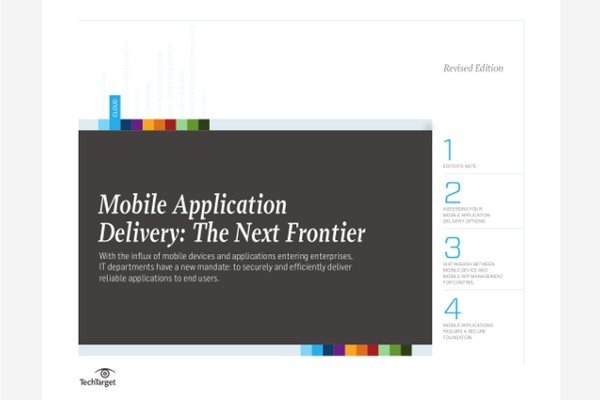 Download: Our 17-Page Mobile Application Management Report
Inside this exclusive report, industry experts reveal commonly overlooked best practices for mobile application delivery and management to help you tackle the influx of mobile devices, new applications and data security demands in your enterprise.
Jack: The 2018 Jamf Nation User Conference is going on now, and I'm at the show. Keynote and announcement coverage from the show.
Colm: How to plan your mobile threat defense deployment. Practical advice on how to deploy a mobile threat defense solution on top of your existing EMM.
Industry news
Mary Jo Foley broke down the initiatives that Microsoft executives are compensated on—i.e. Microsoft's true mission. No surprise, commercial cloud makes up 67% of the plan; Windows 10 comes next at 11%; followed by other consumer products, LinkedIn, and Surface. On a related note, remember that at Ignite, Microsoft said that almost 10% of Azure compute hours come from RDS workloads, which bodes well for the amount of effort they'll put behind Windows Virtual Desktop.
Also on the Microsoft front (and also via Mary Jo), enterprise Windows 10 adoption is now at more than 50%.
Lastly, it sounds like Microsoft will be pushing Always Connected PCs more. Great!
Citrix had a good Q3, with 6% revenue growth; plus they declared a dividend. Subscription revenue for the quarter grew 37% YoY, and accounted for about 15% of the quarter's revenue. I haven't had a chance to read the earnings call transcript yet, but we'll look through it this afternoon and update if anything pops out.
IGEL announced a whole round of new features for IGEL OS, calling it their most feature-rich upgrade to date. The new version includes support for more hardware with IGEL UD Pocket; more peripheral support; performance monitoring integrated with Lakeside; and support for PrinterLogic; among other updates.
Here's what's new in Workspace One UEM. Some of the features that stand out are support for Android Enterprise in COPE mode; and support for the Android SafetyNet Attestation API.
Also in Workspace One news, the new Workspace One Intelligent Hub, announced at VMworld, is now available. It combines the AirWatch Agent with the Workspace One app.
GrayKey, the small device sold to law enforcement agencies for cracking iOS devices via a physical connection does not work with iOS 12, according to Forbes. GrayKey was already somewhat mitigated by USB Restricted Mode in iOS 11.4.1. Cat and mouse, as expected.
According to The Verge, Google will require Android OEMs to provide security updates for at least two years, and essentially they have to do them at least every 90 days. Another step in the right direction.
Walmart announced that they're starting a BYOD program for hourly employees. (Via Business Insider.) I was curious what EMM they're using, and via an industry contact, I'm told that it's VMware. The question is how exactly they're doing management. Walmart has used all sorts of BYOD deployment models, including MDM and MAM-only, all over the world. I can't imagine that heavy-handed policies or device queries would go over very well; but since there are so many Walmart employees out there, I'm sure it won't be long until we can find the details on Reddit.
Alexa for Business is coming to third-party hardware. This certainly widens the opening for Alexa Skills in the enterprise; remember that there's already a management framework in place, too.