Friday Notebook, November 2: Lookout's push to continuous conditional access
Also: Android Enterprise COPE mode; Parallels RAS 16.5.1; Citrix Workspace updates; and more.
This is our weekly log of desktop virtualization, enterprise mobility, and end user computing news.
Our blog posts
Jack: 10 Observations on my first Jamf Nation User Conference - JNUC 2018. Here are my thoughts on JNUC 2018, including automated MDM enrollment, Jamf Connect, and how Apple could make itself more enterprise friendly.

Download this free guide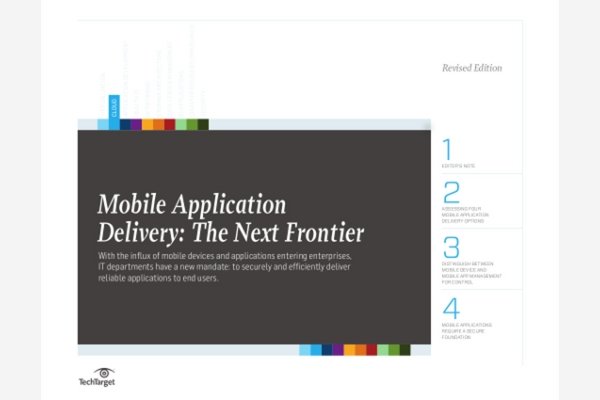 17-page PDF: Manage apps across a unified endpoint
Experts provide best practices to help IT departments find a unified way to manage and deliver apps to users, without compromising security.
Kyle: What I learned at Ping Identify 2018. Kyle attended Ping's regional customer event in San Francisco last week, where he learned about their increasing focus on multi-factor authentication, which could then translate into password-less login and zero trust, down the road.
Marius: How DaaS platforms handle cost optimization in the public cloud. The cloud isn't cheap, so enterprises need to keep an eye on resource consumption. Here's how DaaS platforms handle it.
Jack: Catching up with Fleetsmith on new features and DEP security. Fleetsmith announced a couple new Mac management features and talked with me about Apple DEP security issues that have hit the news recently.
Industry news
VMworld Europe is next week. While we won't be there in person, we'll watch out for the EUC Showcase Keynote, which is at 17h00 on Tuesday 6 November in Barcelona. (Find your local time here.) Brian Madden (the person) will be hosting another EUC community event (register here) right afterwards. I spoke at the VMworld US edition of this event, and even though I won't be speaking in Barcelona, it will surely be a fun event, so go and have a beer for me!
VMware Workspace One recently released their support Android Enterprise COPE mode, i.e. work profiles on work-managed devices, and Jason Bayton has published a detailed rundown, including a video comparing it with MobileIron Core.
Also from Jason, check out this very useful guide to mobile threat defence on Android Enterprise. It's a great follow up to the real-word MTD advice that Colm Warner has written for us recently.
Parallels RAS 16.5.1 is out, and it included delegated session management. We covered 16.5 back in July; they're really continuing to go after Citrix customers with a message of lower cost and simpler implementation (as many others are, as well).
Here's what's new in Citrix Workspace for October. The top features that I noticed were new corporate branding options, including mobile app icons and names.
Back in July, our Friday Notebook mentioned Cameyo, a vendor the provides RDSH on Google Cloud GCP. This week, they're announcing availability in the GCP Marketplace.
Via the Android Enterprise blog: Gartner is recognizing that Android security is way better than it used to be. One of the things that Gartner calls out is Android Work profiles, which allow far more speration than the native capabilities in iOS. Bottom line, if your organization still just automatically things Android is not secure, it's time to get with the times.
On the iOS side: iOS 12.1 has another one of those pesky bugs that accidentally reveals bits of data, and this time it's contacts. (Via The Hacker News.) These types of issues seem to crop up every now and then, though at least the scope of the exposed data is fairly limited.
Microsoft is announcing a device-based SKU for Intune.
Lookout and continuous conditional access
Lookout announced new positioning this week—like many parts of the EUC space today, they're framing their mobile threat defense product in the context of zero trust and post-perimeter security. (Press release | blog post.) I like this, because I believe that for as much as we're talking about zero trust and post-perimeter these days, we're still not talking about it enough, and it's the most important result of the cloud and mobility. (Now, if the industry could just agree on a term... other terms that refer to the the same concept include BeyondCorp, conditional access, context-aware access, identity-define security, etc.)
MTD can be used as an input to help make access decisions in a post-perimeter world, often through cloud-side API integrations with EMM or IDaaS platforms, or through SAML chaining.
From a product perspective, Lookout is evolving their APIs integrations with EMMs, and announcing what they're calling Continuous Conditional Access. For example, instead of checking device compliance every few hours, now compliance is more event driven.