Friday Notebook, April 13: Citrix announces NetScaler Gateway Service with SSO for SaaS/web apps
Also: Still no word on RDSH in Server 2019; MobileIron updates; Microsoft's Co-Management marketing push; and more.
This is a weekly log of everything that's going on in EMM, EUC, and desktop virtualization.
Our blog posts
Checking out Workspot's flat-rate DaaS, which has Windows 10 SPLA and compute built into the price. (With 14 comments so far.) Thanks to SPLA for Windows 10, a whole new range of Desktop-as-a-Service business models are now possible.

Download this free guide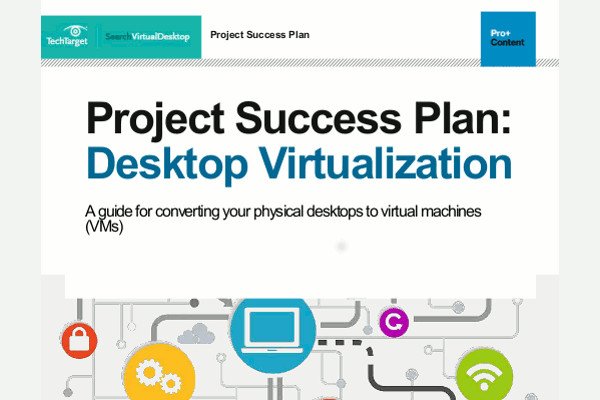 Instant Download: All-Inclusive 51-Page VDI Project Success Plan
When planning for VDI success, where do you begin? What options are available? What challenges might you run into? This expert all-inclusive VDI guide features 12 chapters to provide details on how to plan for a successful deployment, compare vendors and products, determine your ROI and much more.
By submitting your personal information, you agree that TechTarget and its partners may contact you regarding relevant content, products and special offers.
You also agree that your personal information may be transferred and processed in the United States, and that you have read and agree to the Terms of Use and the Privacy Policy.
A quick check in with Numecent on Cloudpaging 9.1. While using Cloudpaging app virtualization alongside Windows 10 MDM can work, many Numecent customers are focused on migrating to the OS first.
Mac management startup Fleetsmith is adding in MDM, plus they just got more funding. Mixing MDM and agent-based management is the state of the art for Macs. Now Fleetsmith plans to manage iOS and tvOS, too.
Industry news
In a blog post, Citrix announced a cloud-based NetScaler Gateway Service that includes SSO for web apps. To quote Citrix: "Using this service, you do not require any additional access management service for your SaaS or web applications. You can now use one SSO service for all your application workloads, deployed on-premises, in the cloud, or delivered as SaaS." Also: "Customers using NetScaler for their Citrix XenApp and Citrix XenDesktop solutions/services, and are using a third party cloud service for SSO to SaaS and web applications, can now use NGS for SSO to all applications. They don't need to have two different access management solutions, thereby reducing cost, provide better end user experience, and enforce consistent access control policies across all applications."
This is interesting. We've been waiting for more clarity on their identity management plans, so what does this most recent announcement mean? To me, this looks like some useful new identity functionality, but still not "Hey, we're in the IDaaS space now!" This is consistent with what I've been hearing from various people at Citrix, too. Either way, Synergy is less than a month away, so we'll see what else we learn there.
A new Windows Server 2019 preview build is out, again with no sign of RDSH. Brian Madden wrote about the disappearance of RDSH from Server 2019 a few weeks ago, and since then there's been a bit of chatter back and forth about whether or not he's right. Still, there's no official word.
MobileIron published a blog post about their support for one of the more recent Android enterprise modes, running a work profile on a managed device; here's a deep dive on the functionality from Jason Bayton. Other recent updates include user sync from AAD; integration with Entrust Datacard; per-app VPN on Mac; and more.
The Microsoft EMS team is starting a campaign called #Just4Clicks to get companies to try co-management with SCCM and Intune. Of course, there are plenty of other prerequisites that need to be in place before you get to those four clicks. (This campaign first popped up a few weeks ago, but was apparently pulled so they could change the hashtag.)
The Samsung DeX Pad (their updated dock for using a phone as a desktop) is coming in May. (Via Ars Technica.)