End User Computing Bingo!
Play this entertaining game for the next conference, product announcement, or webinar!
Our 2019 predictions are done, and we're getting down to the last few days before we take some time off for the holidays. So without further ado, we're pleased to present "End User Computing Bingo"!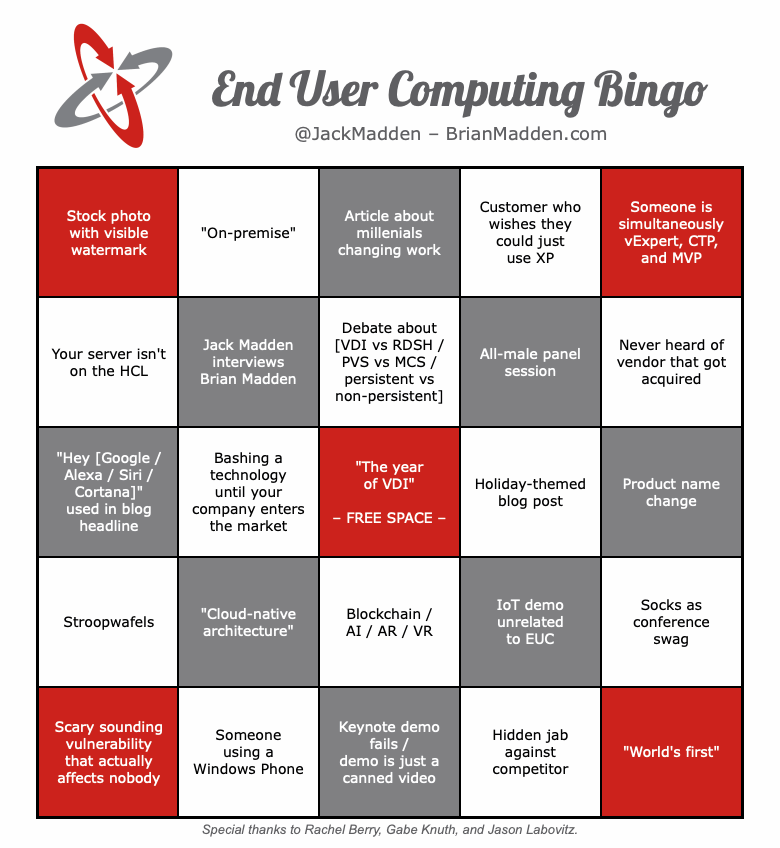 Special thanks to Rachel Berry, who gave us the idea and provided many suggestions; Gabe Knuth, who reviewed our bingo card and assured us that it was funny; and my friend Jason Labovitz, who provided feedback on the design.