Digging deeper in to vWorkspace's future after the Dell / EMC deal
The first thoughts that crossed my mind when I caught wind of the impending acquisition of EMC by Dell (besides "Holy crap that's a lot of money") were with regards to the future of vWorkspace.
The first thoughts that crossed my mind when I caught wind of the impending acquisition of EMC by Dell (besides "Holy crap that's a lot of money") were with regards to the future of vWorkspace. Everything that came to mind was met with more questions than answers, so I decided to get my thoughts all in one place and see what kind of discussion comes out of it.
Dell Wyse only recently started to talk about vWorkspace as an alternative to XenDesktop and View. They aren't explicitly marketing against them for fear of pissing off either company, but they're focusing on customers that value a simpler management experience and, perhaps more appropriately, have a simpler use case. This deal takes care of one side of that situation. The vWorkspace team no longer has to worry about pissing off Citrix–Dell proper took care of that for them. (Although, does Citrix really care? They have bigger things to worry about right now.)
But there are still internal struggles. If vWorkspace stays around and Dell continues to market it while operating VMware at arm's length (as it is today with EMC), what good is that? VMware licenses benefit Dell, too. Does Dell make more money selling vWorkspace and it's Hyper-V oriented feature set than it does by collecting 27% of each Horizon and vSphere license? (27% is the estimated percentage of ownership that Dell would have in VMware after the acquisition)
Even if they would pull in enough revenue to keep vWorkspace around, will vWorkspace be able to keep up its feature set that is so Microsoft-focused? I once wrote "You could say that Citrix hitched their wagon to Microsoft's star, but if that's the case, [vWorkspace] skipped the hitch and welded their wagon to the frame." vWorkspace has been tied to Microsoft for as long as it's existed, so what do you think Microsoft thinks of this whole situation? Microsoft hates VMware. Does that mean that their relationship with the vWorkspace team is on shaky ground? Surely that has ramifications elsewhere within Dell, too, though Dell has had a partnership with VMware for a long time that hasn't affected their relationship with Microsoft.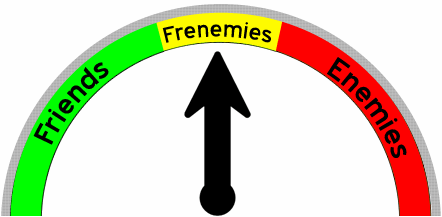 Maybe they can find a middle ground.
Stretching a bit further, let's say vWorkspace continues to exist and Microsoft doesn't pull its support. There is still a conversation to be had about supporting two platforms. This is a similar situation to what Citrix had with XenDesktop and VDI-in-a-Box, and we know how that ended. In addition to the fact that there was no technical upgrade path between the two products, sales didn't know how to sell VDI-in-a-Box. It got relegated to sub-5000 user (or sub-1000, or sub-500, or sub-100, depending on which rep you talked to), and the sales reps made more money selling XenDesktop, which all led to the demise of VDI-in-a-Box earlier this year. The fact that VDI-in-a-Box was a wonderful product wasn't enough to save it.
It's not a perfect comparison, since Citrix was holding both platforms. In Dell's situation, Dell would continue to retain vWorkspace while VMware would still operate as a separate company. Is that enough separation to keep both products alive? Perhaps, as long as Microsoft plays ball and the amount of revenue Dell makes from vWorkspace is more than they can get from Horizon and vSphere licenses (or just selling it off altogether).
vWorkspace's Planned Future
This deal isn't set to be finalized until mid-2016, so a lot can happen in the meantime. The only thing we can expect to see for the next 9-12 months is business as usual from all of the involved parties (Citrix and Microsoft included). Dell Wyse is working hard on the next version of vWorkspace, which builds upon their goals of easy installation by adding easy features that make it easier to manage. I'm told that the goal for vWorkspace .Next is for anyone to be able to install and manage it, not just IT people. Imagine Bob in finance being the person that sets up VDI...that's what they're after. It's something Horizon View doesn't have, and it's probably the most compelling reason to retain vWorkspace, even if it's just to take that ease-of-use IP and roll it into Horizon View.
Personally, I hope to see vWorkspace around post-merger, but I find myself thinking some of the same things I thought when Dell bought Quest Software back in 2012 (compete, kill or sell?). If you think about it, vWorkspace has had a strained existence since then, with different factors that have nothing to do with the product (and how great it is) interfering with its success. I don't know if it can endure any more.