DNC and RNC leading to increased interest in Citrix Online
I was just reading a bit about the Democratic National Convention that is kicking off today in Denver, Colo. and the Republican National Convention set to kick off on September 1 in Minneapolis, Minn.
I was just reading a bit about the Democratic National Convention that is kicking off today in Denver, Colo. and the Republican National Convention set to kick off on September 1 in Minneapolis, Minn. To my surprise, I found myself working before I reached the end of the article.

Download this free guide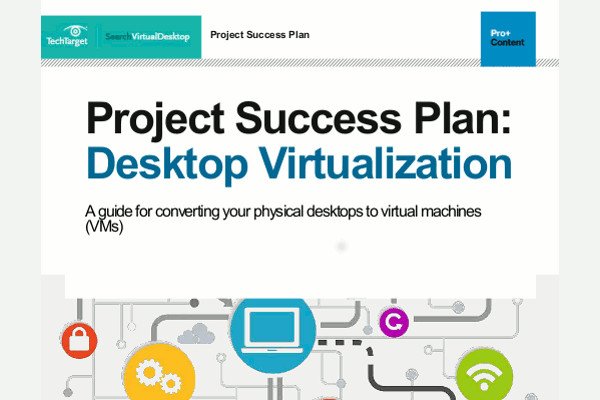 Demystifying desktop virtualization technology
In this guide we tackle some of the biggest head-scratchers facing VDI admins to help you get things straight. Save this PDF for tips and tricks for each phase of the virtual desktop migration process.
The article talks about the impact that the DNC is having on downtown Denver, specifically how businesses and employees are dealing with the extra 50,000 people expected to be in the area from Monday through Thursday. Some businesses, such as salons, are seeing a drop in reservations for those days, and are debating staying open. Others are forging ahead like the corporate stalwarts they are. Still, some companies are allowing their workers to work from home to avoid the inevitable street closures and swarms of people. And that's when a seemingly innocuous article became work.
Catherine Tsai, of the Associated Press, wrote:
"Citrix Online did not release specific numbers but said it has noticed an uptick in registrants and users in the Denver area for its services, which allow users to access their office computers from home and hold online meetings. It is offering 45 days of free service around Denver and St. Paul, Minn., which is hosting the Republican National Convention."
First, I know some security people whose propellors just spun right off of their hats. The thought of people accessing their work computers from home via an unmanaged remote connection almost certainly has them in fits right now, and they're scrambling to block access to the GoToMyPC servers.
Those guys aside (sorry InfoSec geeks), I think it's pretty cool to see this new wave version of telecommuting on such a grand stage. In the U.S., the Democratic and Republican National Conventions are showcases for each of the political parties, and it is at these conventions that the candidates for President are officially announced. This is just the venue to show the country how really practical and useful the technology we use every day can be, and I think Citrix has done a really great job taking advantage of such a golden opportunity. I'd be happy to see some more mainstream media outlets pick up on the article and spread the word.
We've talked before about the rise of the employee-owned PC, but I haven't seen it gain a whole lot of traction. If I were to guess at a reason, I'd come up with two things. The first is that the "kids" that Brian referred to in his article last year are still kids, or at least green and not yet very vocal in the workplace. The second, and perhaps a more immediately fixable reason, is that people just aren't aware that they can telecommute and work as effectively as they do at the office.
That's what I hope this sort of situation (and the press coverage) can do - introduce the concept of full-featured telecommuting to the masses. That's how the movement is going to start. Management isn't likely to decide one day that all their people should work from home (although it's happened before). In 2007, Ben Worthen of CIO magazine wrote talked about the concept of the "Shadow IT Department" where saavy users are bringing in and using their own applications and methods to do their jobs, and how CIO's and management are instinctually snuffing out the small groups of revolutionaries. Hopefully, CIO's and employees alike can find some inspiration here and look for places to apply all the great technologies we now have to create more streamlined, efficient, and cost-effective workplaces.