Citrix acquires Sapho for $200 million to bring "micro apps" into Citrix Workspace
Micro apps are consistent with Citrix's workspace strategy, so this should fit right in, especially if they keep getting more popular.
Citrix announced today the acquisition of Sapho, providers of an enterprise "micro app" platform, for approximately $200 million. Sapho has roughly 20 customers and about 100 employees, most of whom are joining Citrix.

Download this free guide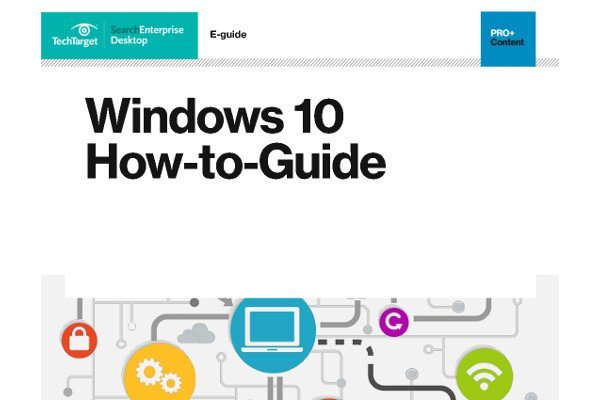 PDF: Windows 10 How-to-Guide
Simply upgrading to Windows 10 is not enough to ensure that this investment is worth your time. You need to know how to keep performance levels high and fix common problems as they arise. Download this full Windows 10 How-to-Guide now for more related content.
Micro apps (a.k.a. workflow apps) fit right into Citrix's workspace strategy. Buying Sapho is simply the latest and largest of several "build your own enterprise mobile apps" efforts Citrix has made over the years.
So, this is a good move. Depending on how popular micro apps become as an EUC strategy, this could become an important part of Citrix's Workspace product line.
What is a micro app?
There are many ways to get enterprise mobile apps, and we've spent a lot of time writing about RMADs, MADPs, MBaaS, app transformation, and other techniques for creating enterprise apps without actually having to code the whole thing natively from scratch. The idea with many of these is that they provide connectors that plug into existing systems of record (either on prem or SaaS); some logic and middleware to wire together apps; and an easy way of creating a client experience, often without manual coding. As I wrote recently, some of these apps can be a good way to lock down SaaS apps on un-managed mobile devices.
Micro apps and workflow apps are simply at the lighter end of the spectrum. The actual tasks might be things like approving expense reports or filing helpdesk tickets or PTO requests. Often these get built into other apps, like intranets, email clients, and other employee portals.
Who is Sapho?
I first got to know Sapho back in 2016, and I really liked what I saw. They can be deployed on premises or in the cloud, and have a lot of connector options. (Their website has a good architecture overview and a long list of integrations.) Most recently, they announced machine learning features to try to make apps smarter about when they send you notifications.
Sapho is based in San Bruno, California, was founded in 2014, and as mentioned, has about 100 employees and 20 customers, including CBS Interactive, Broadcom, Applied Materials, and Intuitive Surgical. According to Crunchbase, Sapho had $27.9 million in funding, making the $200 million that Citrix paid more than a 7-time return for investors.
After the last time I spoke to them in September, I wrote:
"I caught up with Sapho's Natalie Lambert (she's the VP of marketing, and many in our space will also know her from her time at Citrix) to get a picture of their usual use cases these days. A lot of organizations are starting with 3 to 5 micro apps, and a lot of the use cases are things like approvals for purchase orders and requisitions, or for things like requesting time off. Natalie also mentioned that Workday, Concur, and SAP were some of the top systems that customers start out with. I was also interested to learn that they have customers with pretty significant scale, in the 50 to 100,000 user range, and as high as over 200,000 users."
How does Sapho fit into Citrix?
Citrix has a long history of app mobilization efforts. Of course, XenApp has served in this role for a long time, but there was also Citrix HDX Mobile (a.k.a. Project Golden Gate), Podio, and ShareFile Secure Forms / Citrix Files Custom Workflows.
This year at Synergy, they announced an "Actions" tab in Citrix Workspace, which at the time, I said looked a lot like Sapho. Their ServiceNow action integration went live earlier this year, but clearly they had a lot of work on their roadmap.
VMware has been working on a very similar effort for the last few years, called Workspace One Mobile Flows; and last year, we saw a somewhat similar product, SkyGiraffe, get bought up by ServiceNow.
Now, with the acquisition of Sapho, Citrix is clearly taking a big leap forward. As a public company they have to be careful about announcing future plans, but Citrix says that Sapho will be used "to enhance the guided work capabilities within Citrix Workspace." You can easily imagine that the Sapho capabilities will eventually turn into the "Actions" tab in various Citrix apps.
Final thoughts
Micro apps and workflow apps, along with similar options, seem to be an obvious component of a workspace strategy. (Just think back a few years when we were saying that Citrix and VMware should acquire app transformation vendors.)
It still remains to be seen which flavors of app creation products (MADP, RMAD, workflow apps, etc.) become most popular overall, and which types become most relevant to the EUC pros that administer products like Citrix Workspace. Some products in the category have ended up fading out or pivoting.
However, micro apps and workflow apps seem like they could be the best fit for EUC. Citrix is making a $200 million bet that this is the case, and it's a bet that fits well with their long-term strategy. This also adds another feature they can market to general purpose customers (i.e., not desktop virtualization customers), a segment that they've said they're going after. $200 million is a lot of money, but overall, I'm glad to see them make a move in this space.