Citrix Summit News Recap: Dell, HopTo, Liquidware Labs, ThinPrint, plus Citrix/Comtrade
Each year, Citrix Summit turns out to be a pretty active event in terms of announcements. We don't attend since it's an NDA event, but we do keep tabs on what's going on.
Each year, Citrix Summit turns out to be a pretty active event in terms of announcements. We don't attend since it's an NDA event, but we do keep tabs on what's going on. Yesterday, Brian covered the announcements Citrix made (or that people talked about), and today I want to go over the announcements from other vendors that caught my eye. We'll catch up with these vendors in the coming weeks, but here's a quick rundown of what went on:

Download this free guide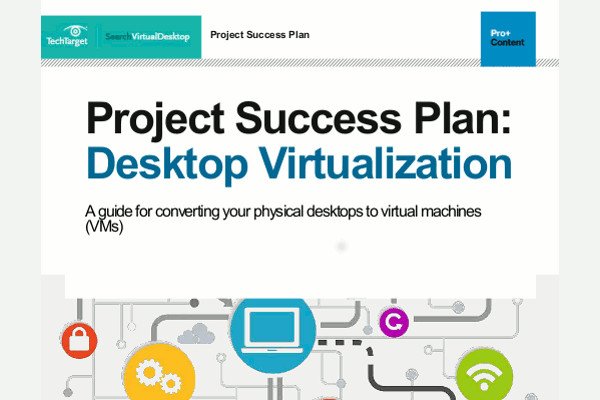 Demystifying desktop virtualization technology
In this guide we tackle some of the biggest head-scratchers facing VDI admins to help you get things straight. Save this PDF for tips and tricks for each phase of the virtual desktop migration process.
Dell
ThinOS 8.2 supports Lync 2010, Lync 2013, and Skype for Business via the Citrix HDX RealTime Optimization Pack. Basically, this is saying "By choosing ThinOS-based thin clients, you don't have to lose this feature," because the Citrix HDX RealTime Optimization Pack is available for Linux, Mac, and Windows, too. Users now get the full Skype for Business UI, which supports things like call delegation, team groups, and response groups that previous versions of the RTOP didn't do. Bottom line: ThinOS supports all that now.

New version of the Dell Appliance for Wyse, a 2U box that combines the storage, networking, and compute resources. It scales up to 5,000 users, so don't call it HCI, but it means you don't have to spend so much time working out your balance of hardware. Of course, 5,000 users depends on workload, but I suspect a significant amount of VDI deployments in the world fall into the <5000 users category, so it's worth a look.
HopTo
HopTo, who we first became familiar with at BriForum 2015 Denver (check out their sponsored session), is a company that is tough to categorize. On one hand, you can call them a mobile application vendor, and on the other you could call them App Refactoring. Basically, their MAX product makes it easier to use Windows applications on mobile devices by using toolbars with buttons tied to keyboard shortcuts (a feature they call MAXControl). They've gone further than that, though, and added in new functionality that solve some of the other challenges of using Windows apps on mobile devices.
MAXControl allows you to create touch-friendly menus to control the apps.
MAXEdit is UI-awareness that understands what and where you are editing text. No more pinch zooming and swiping when the soft keyboard comes up.
MAXCam uses the device's camera to scan bar codes, QR codes, and photos.
MAX-IE lets you "mobilize" touch-enable web applications in IE, including applications that use Java, Flash, or Silverlight.
Until Summit, this was all based around RDP, but at Summit, they announced Project Mobilis, which is designed to add the same functionality on top of HDX and XenApp. This is exciting, because while HopTo had an interesting product, the fact that it was limited to RDP was, well, limiting. With the addition of HDX (and who knows…maybe PCoIP later in the year?), more people can take advantage of it.

We'll have more coverage about HopTo in the coming weeks.
Liquidware Labs
Keeping Application Management in the discussion (which is good, because it appears that there wasn't any information made public about Citrix AppDisk), Liquidware Labs announced something called "Micro Isolation" in their FlexApp product. As you might guess from the name, Micro Isolation adds back in some of the isolation elements that were removed from this latest generation of application management tools.

Back in olden times, App-V was created just for the purpose of hard core isolation. As time went by and applications were better-behaved, the need for such brute strength dwindled, but we still need some isolation (or just plain trickery) to get certain apps to work together, which is where this comes in.

I have a briefing planned for next week, so check back for more information on FlexApp Micro Isolation. In the meantime, check out our coverage of FlexApp from late last year as part of our Application Layering roundup.
ThinPrint
ThinPrint has created a hardware device, called ThinPrint Hub, which appears to be targeted as a branch-office printing solution that removes the need to install the ThinPrint client or even Windows print servers at branch offices. Details are tough to come by, but the device itself supports networked and USB printers, has the ThinPrint Client installed on it, and can be managed via a web interface. Because it has the ThinPrint Client on it, it supports the certain features like bandwidth control, compression, and data streaming.

I'll find out more from ThinPrint next week, too (I have a busy week! Maybe I should just go to Summit?)
Bonus Citrix announcement
For many years, customers have been using Comtrade's Citrix Management Packs to give them advanced Citrix management and monitoring from SCOM, allowing them to gauge not only the infrastructure but the end user experience. At Summit, Citrix announced that they had acquired the Citrix Management Packs from Comtrade.

These management packs allow you to monitor XenApp, XenDesktop, NetScaler, StoreFront, Web Interface, PVS, XenMobile, ShareFile, and more from SCOM. They'll be included as a feature of Platinum editions of XenApp and XenDesktop (Citrix is always trying to add stuff to that to make the cost justifiable compared to Enterprise). There's no word yet on whether or not they'll be available as standalone products as well.

Keep in mind this isn't Citrix acquiring Comrade. They're just acquiring the product, and there's even an agreement with Comtrade for continuing support and development. The time to integrate these Management Packs into the Citrix machine is probably negligible, and Citrix says you can expect to see them available to current Platinum subscribers in Q1.

What did we miss? If something interesting caught your eye, let us know!