Citrix Summit: Day 0
Tim Mangan is at the Citrix Summit this week.Citrix runs the Summit is yearly to update their partners on upcoming product changes.
Tim Mangan is at the Citrix Summit this week. Citrix runs the Summit is yearly to update their partners on upcoming product changes. While this is an NDA event, preventing reporting on much of the details, there still is much to talk about this week. Today he reports on Day 0.

Download this free guide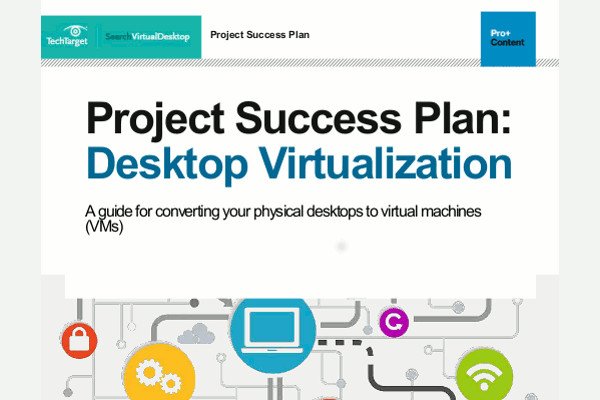 Demystifying desktop virtualization technology
In this guide we tackle some of the biggest head-scratchers facing VDI admins to help you get things straight. Save this PDF for tips and tricks for each phase of the virtual desktop migration process.
This is the second Citrix Summit event of the year. Because Citrix chose to move Synergy (the conference formerly known as iForum) from the fall into the spring this year (presumably to get it away from VMWorld), Summit has moved from a January event to be in the fall, this year from October 25 - 28th. This makes for a lot of Citrix conferences in the last 12 months, but there is also a heck of a lot that Citrix is doing so its not so bad. The event is being held at the Dolphin in Orlando Florida.
Other posts in this series:
Day 0 post (below)
Day 1 post
---
Day 0:
Today is Sunday, which is the pre-day for the conference. There are more Sunday afternoon sessions than, and of better quality, then I remember seeing at past Summits. It is hard to determine the attendance by the time of this posting - I should have a better handle on that tomorrow.
The list of Sponsors at the conference contains a number of new (to me) names that I will be checking out during the week.
Citrix publicly announced today the availability of the tech preview version of a new capability called the Citrix "User Profile Manager". This is technology that Citrix picked up from the acquisition of Sepago last May. [EDIT NOTE: It seems that Citrix did not buy the company, but only the product. I hope I did not cause confusion by this wording, however Citrix used the same phrase in their announcement. Sepago is alive and well and here at the Summit]. User Profile manager intends to provide profile management for users in a centralized, easy and simple to maintain, fashion. It will be a future add-on to support XenApp, XenDesktop, and XenServer users. Currently, according to the FAQ it is recommended that with the technical preview you use mandatory profiles on the server from a Windows perspective. User Profile Manager will store changes separately in a central store, and will manage the changes made by users by sending only necessary changes across the wire. Currently, those changes are stored in a special folder in the users home folder. The capabilities included in the tech preview, while an improvement over what Windows offers, still appear pretty limited to me, but presumably will expand over time. Other third party solutions will be needed for some time to come.