BlackBerry is buying Good Technology. Here's our full analysis.
Last Friday BlackBerry announced that it will acquire Good Technology for USD $425 million in cash. As others have noted, their respective approaches to EMM are actually rather similar and their product lines are complementary.
Last Friday BlackBerry announced that it will acquire Good Technology for USD $425 million in cash. As others have noted, their respective approaches to EMM are actually rather similar and their product lines are complementary. If they execute well, the combined BlackBerry and Good Technology could be quite successful—they just have to be careful. Let's look at why.

Download this free guide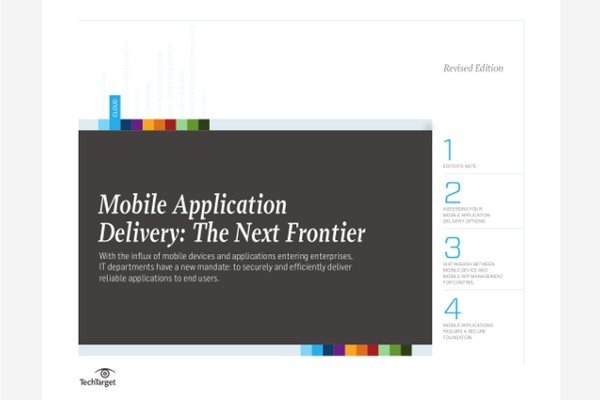 Download: Our 17-Page Mobile Application Management Report
Inside this exclusive report, industry experts reveal commonly overlooked best practices for mobile application delivery and management to help you tackle the influx of mobile devices, new applications and data security demands in your enterprise.
BlackBerry
You already know the history of BlackBerry and that BlackBerry 10 devices haven't been very successful (though they're most certainly not giving up on handsets yet). If you're been following the EMM space, you know that BlackBerry has been supporting iOS and Android by offering MDM since 2012 and MAM since 2013. BlackBerry's EMM isn't the most popular, but people are actually using it. Thanks to extensive cost-cutting, BlackBerry is back to having profitable quarters, and they still have about $3 billion in cash around.
Recently BlackBerry released BlackBerry Enterprise Service 12, the final polished version of their EMM platform that combines iOS and Android management together with BB10 device management all into one modern platform, which is also available as a cloud service. They've also been leaning hard on their security credentials, making other acquisitions, and announcing new enterprise software. Here are some of the highlights:
Partnered with Samsung to support Knox devices and allow Knox containers to hook directly to the BlackBerry NOC infrastructure.
Acquired Secusmart (a secure communications company) and collaborated with IBM, Samsung, and others on the Android-based SecuTABLET.
Supporting Android for Work as well as built-in MAM in iOS.
Acquired secure file sync and share prover WatchDox.
Started an R&D effort called the Center for High Assurance Computing Excellence
Good
Good is continuing to be strong and grow in the EMM market, but they've also had a few ups and downs recently. They planned to go public last year, but that didn't happen and they took more funding instead. Good doesn't have much cash on hand, and there were rumors of layoffs.
On the product side, Good is of course known for its email client apps and its mobile app management platform. Like BlackBerry, Good also uses a NOC infrastructure and has an EMM legacy that far-predates the iOS and Android era. Here's a bit more of what they've been up to lately:
The Good Dynamics MAM framework is continuing to evolve. (Some people are starting to consider it to be a mobile backend as a service now.)
They have a growing ecosystem of ISV partners that support Good Dynamics, and over 2000 apps (both public and custom).
Since iOS opened up background app refresh, third-party email apps like Good function better than they used to.
Good replaces their Good For Enterprise email app with the brand new Good Work app, which is based on Good Dynamics.
They're working on support for split work and personal billing and support for wearable devices.
On the negative side, Good's model of app-level MAM is somewhat threatened by recent MAM improvements in iOS 7, 8 and 9 and Android for Work. The EMM industry needs all types of MAM, and really this is a use case by use case issue, but the bottom line is that there are more alternatives these days.
BlackBerry and Good, combined
BlackBerry made it clear that the eventual goal is a completely integrated offering. Their roadmap will pick the best from each side and bring them together. In a conference call, BlackBerry characterized Good's strengths as apps and MAM, and BlackBerry's as device management and providing the NOC infrastructure.
The end result will be that Good apps will hook into the BlackBerry NOC. In the mean time, both product lines will be supported, and BlackBerry will be providing an upgrade path.
(This does mean that BlackBerry's app-level MAM components will be going away. They were white-labeled from OpenPeak and modified to work with the BlackBerry NOC. This is somewhat of a blow to OpenPeak and their ecosystem of apps, called Sector.)
BlackBerry expects to get $160 million of revenue from Good in the first year. The organizations will be merged, and BlackBerry said they will end cash burn at Good.
Thoughts
A lot of people have been taking a pessimistic view of this deal, think that it's just two troubled, stodgy companies trying to prop each other up.
But taking a more optimistic view, there's a lot of potential. And as Bob Egan put it, they could become the "de-facto standard for regulated industries and government."
They'll also be pretty big. Just going by the 2014 IDC EMM market share report, which measures by revenue and was released in June, BlackBerry and Good together would by far be the biggest EMM vendor. Of course that was for 2014 and now it's almost 2016—Microsoft is on the scene now, other vendors will keep growing, and there are a lot of other factors in play—but BlackBerry and Good will still be pretty big.
Regardless of what prompted the acquisition, I think it's a good move with a lot of potential. However BlackBerry and Good do have a lot of questions to answer on all fronts.
First, combining two products into one is a huge task that's going to take a lot of resources. So good luck to them as they get down to work.
Next, what's their desktop play? Most of their main competitors aren't just EMM vendors, they're EUC vendors. And while we're on the topic, what about app transformation?
As EMM technology evolves, how will they? Specifically I'm talking about MAM, which is still challenging since various technologies all have their tradeoffs. As I've written before, it's important to embrace all types of MAM, though some vendors tend to lean one way or another. Good and Microsoft are leaning on app-level MAM features, MobileIron and AirWatch are leaning on device-level MAM (Think ACE)). Will the new BlackBerry / Good fully embrace device-level features, too? Plus now there's also virtual mobile infrastructure to consider, too.
Beyond all the product line and technology questions, the most important issues are executing well and winning the heart and minds (and dollars) in the EMM space.
Both companies have good and bad parts of their image. Good keeps innovating in MAM, but some people have negative feelings because of their email client. BlackBerry has a legacy of security and enterprise trust, but the liability of their delayed reaction to a changing landscape. The companies also had awkward public feuds in the past.
So their work is cut out for them. They have to prove that they're executing well and forward looking and on top of EMM needs. Plus BlackBerry will have to be extra considerate about how they embrace Good customers.
The BlackBerry handset line is actually a big problem here. In the last few years, I've been amazed at how BlackBerry has changed its message and become committed to cross-platform mobility, but I've also seen them undermine that turning around and saying that BlackBerry 10 devices are better. If they want to continue working on handsets, then great, more power to them. But they just have to be super careful, because we all remember the way they belittled iOS and Android for years.
If they can execute on this merger, then BlackBerry and Good can be a huge player in the EMM space. But it's a tough, evolving market, and both companies have complicated legacies. They'll have to be in perfect form to make it happen.