Announcing the BriForum Geek Out: A technical game show for geeks
That's right! In addition to all of the independent technical content available at BriForum, we try to keep the conference funky and fun.
That's right! In addition to all of the independent technical content available at BriForum, we try to keep the conference funky and fun. To this end, BriForum 2007 will be the debut of The BriForum Geek Out, a game show designed to find the biggest geek in the audience! We're going to take three contestants from the audience of BriForum, bring them on stage, and ask them technical questions about Citrix, Terminal Server, and other application delivery products.
First place: $599* cash, plus an all-expenses paid trip to BriForum 2008 to defend your title
Second place: $250 cash
Third place: $100 cash
*In case you're wondering why the prize is $599, it's because anything with a value of $600 or more requires lots of complex tax forms.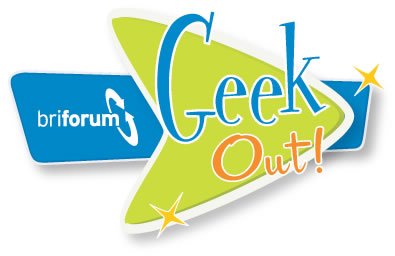 I first announced that we were planning a game show on stage at BriForum Europe 2006. We're going to have a Geek Out at BriForum Europe 2007, and the winner of that game will receive an all expenses paid trip to BriForum 2008. Then we can have the ultimate Geek Out championship. The winner of BriForum 2007, BriForum Europe 2007, and BriForum 2008 will all compete in a Geek Out game to determine the biggest application delivery geek in the Western Hemisphere. (Once we start BriForum in Australia, then we can find the biggest geek in the world!)
How it will work
We'll pass out a one-page "quiz" on the first day of BriForum. You'll have all day to answer as many questions as you can. We'll grade the quizzes on Monday night, and the people with the three best scores will get to be contestants on the show. In the event of a tie, we'll draw names randomly. The contestants will not know who they are before the show starts, so if they're not in the audience, then we'll pick the next-best scores.
We have three sponsorship opportunities for the show—one for each contestant, and two of those spots are still available. (When Jeroen van de Kamp at Login Consultants heard about this, he loved it, so they're our first sponsor.) Each sponsorship slot is $1000. You can see in the mock up of the contestant booths that we'll have the sponsor logo on the front of each booth, and we'll make shirts for each contestant to wear.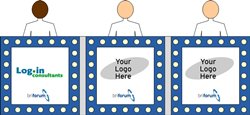 We tried Googling for "turnkey game show sets," but alas, there isn't too much world-wide demand for this kind of thing. So instead, Gabe and I are going to build the set ourselves. It will give us an opportunity to use our power tools, paint brushes, and basic electronic skills over a long weekend in February. We'll build the set at my house here in Washington and then ship it to Chicago along with everything else for the conference. (Getting the truckload of BriForum stuff from Washington to Chicago is turning out to be quite a feat, but that's a blog entry for another day.)
For show time, I'll be the host, and we'll bring in all of the video cameras from the breakout session rooms to record the show.
As for questions, we're asking the 30+ presenters from BriForum to submit question ideas. The questions will all be technical, objective, and have short and specific answers. (Good example: What port does Citrix session reliability use? Bad example: Which third party printing product is best?)
See you at the show!