The top enterprise mobility management resources
Want to get started in enterprise mobility? Trying to answer a question? Start with this curated list!
This article is your guide to everything you need to know about enterprise mobility management and related topics. If you're new to EMM, you can learn the basics. If you're already familiar, bookmark this to find key resources. And if you want to know our world-view on anything, we've got that, too.

Download this free guide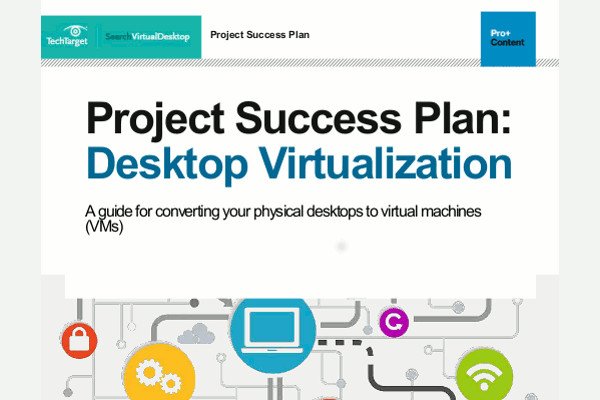 Demystifying desktop virtualization technology
In this guide we tackle some of the biggest head-scratchers facing VDI admins to help you get things straight. Save this PDF for tips and tricks for each phase of the virtual desktop migration process.
This article gets updated every few months, most recently on August 20, 2018. For daily EMM news and opinions, head to the BrianMadden.com homepage, our RSS feed, my Twitter account, or our Friday Notebook series.
What is MDM, MAM, EMM and BYOD?
In 2018, we don't need to convince anybody that enterprise mobility management, mobile device management, mobile app management, and BYOD are a real thing—they're all here, established, and mature. I wrote a book on this all the way back in 2013, but I don't have plans to write a new one at this time, so for now, here are articles that describe our worldview.
Recent articles on the state of enterprise mobility:
Essential articles on mobile app management:
What comes after enterprise mobility management?
For community support and commiseration, check out the MobilXperts Slack group.
Identity management
If EMM applies to the mobile part of the "mobile/cloud era," identity and access management is one of the most important technologies for dealing with the cloud part (at least from the end user perspective). See:
Mobile security and mobile threat defense
Mobile devices have a completely different threat model than desktop operating systems. See:
Apple and iOS MDM resources
Most of Apple's official iOS and macOS MDM documentation is pretty easy to find these days:
Google and Android MDM resources
We all know the Android MDM story: Originally, Android didn't have great MDM capabilities, so OEMs like Samsung added their own. Then in 2014 and 2015, Android for Work came along, and now it's just called Android Enterprise (and as of 2018, the E in Enterprise is capitalized).
Samsung Knox provides EMM features that can be used on top of (and underneath) Android Enterprise. See:
Windows 10 MDM and Unified Endpoint Management
Windows 10 brought Modern Management and support for MDM, and now a new trend (and confusing acronym): Unified Endpoint Management. Here are some recent blog posts:
And here are shortcuts to Microsoft's documentation: