Meet the Editors of BrianMadden.com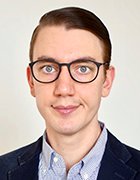 Jack Madden Executive Editor and Blogger jmadden@techtarget.com
Jack Madden is the Executive Editor of BrianMadden.com, a TechTarget website devoted to desktop virtualization, enterprise mobility, and end user computing. Jack has written over a thousand articles and has spoken at BriForum, Citrix Synergy, VMworld, and other events throughout the U.S. and Europe. He is the author of Enterprise Mobility Management: Everything you need to know about MDM, MAM, & BYOD and co-author of The VDI Delusion. You can find a list of all of Jack's recommended enterprise mobility resources here.
To check out all of Jack's articles, click here.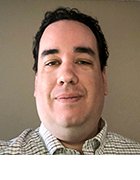 Kyle Johnson Site Editor kjohnson@techtarget.com
Kyle Johnson is the Site Editor for BrianMadden.com. Kyle has over four years of experience in digital publishing, SEO marketing, and writing, and is a graduate of Arizona State University.
To check out all of Kyle's articles, click here.